Fujifilm X-T2 Snap Verdict
The Fujifilm X-T2's 24.3Mp X-Trans CMOS III and X-Processor Pro processing engine enable it to capture a good level of detail with attractive colour and contrast while its autofocus system can be relied upon to get fast-moving subjects sharp in daylight conditions.
If you set the EVF to reflect the impact of camera settings you can make exposure and Film Simulation mode adjustments as required and you'll be rewarded with high-quality images.
For
Fujifilm X-T2
High-quality APS-C format 24.3Mp sensor
Traditional exposure controls
Customisable Continuous AF system
Against
Fujifilm X-T2
No touch-screen
Dual tilting screen mechanism a little clunky
AF system not the best in low light
What is the Fujifilm X-T2?
The Fuji X-T2 is the replacement for the X-T1, Fuji's enthusiast-level DSLR-shaped APS-C format mirrorless system camera. It offers traditional exposure controls with dials to set sensitivity, shutter speed and exposure compensation on the top-plate, as well as the ability to work with lenses that have an aperture ring.
The X-T2 sits below the Fujifilm X-H1 announced in February 2018 and above the X-T20.
Inside the X-T2 is the same 24.3 million pixel X-Trans CMOS III sensor and X-Processor Pro processing engine as is in the X-Pro 2, X-H1 and X-T20.
Thanks to the newer sensor and processing engine the X-T2 has a 1-stop (EV) higher standard sensitivity range (ISO 200-12,800) than the X-T1. That's despite the increase in pixel count from 16 million to 24.3 million. There are also expansion settings of ISO 100, 25,600 and 51,200 – the X-T1 also tops-out at ISO 51,200.
When the electronic shutter is in use the X-T2 can shoot at up to 14fps (frames per second) for up to 42 jpegs or 25 uncompressed raw files. With the mechanical shutter in action the X-T2 can muster 11fps for 73 jpegs or 27 uncompressed raw files when the optional Vertical Power Booster (VPB or battery-grip) is attached, or 8fps for 83 jpegs or 27 uncompressed raw files without the VPB.
If you're shooting raw files with the booster in position, you'll fill the buffer in that's a little under 2 seconds of shooting but if you're shooting jpegs you can fire away for a little over 5 seconds, which may not sound long but it seems ages in practice.
SEE MORE: Fuji GFX 50S review
Improved Autofocus System
Apart from the increase in pixel count, for many, the most significant change that the X-T2 makes over the X-T1 will be the major update to the hybrid autofocus (AF) system. Whereas the X-T1 has 49 focus areas, the X-T2 has up to 325 in a grid of 25×13 and the phase detection points cover a much greater area of the frame.
The newer processing engine also makes the X-T2 more responsive than the X-T1, taking just 114ms rather than 280ms to take a shot. This gives it more time for autofocusing to take place and boost accuracy.
Customisable Autofocus
Taking the lead from DSLRs like the Canon 5D Mark III and Nikon D500, it is also possible to customise the response of the continuous AF system to suit specific subjects and shooting situations. The X-T2 offers control over Tracking Sensitivity, Speed Tracking Sensitivity and Zone Area Switching, with five preset options (or Sets) giving useful combinations of settings along with a fully customisable Set.
Tracking sensitivity gives control over the speed at which the camera adjusts to changes in subject distance. When set to a low value the camera will adjust focus quickly if subject distance changes, but with a high value it will pause before adjusting. These higher values are useful when panning with a subject and objects such as stadium columns, trees or spectators are likely to get in the way.
The Speed Tracking Sensitivity option is used to control how sensitive the system is to changes in subject velocity, with higher values being designed for subjects such as basketball players that accelerate or decelerate quickly. A low value should be used for subjects that move at a constant pace.
Zone Area Switching determines the focus area that is given priority and there are three options, Centre, Auto and Front.
Set 1 is designed to be the multipurpose setting and it's the same as the X-Pro2 has already.
SEE MORE: Fuji GFX: the X-Photographer's view
Multi-purpose – standard tracking, what's on XPro2 already (a firmware upgrade will introduce the new options). Tracking sensitivity is set to the middle value, Speed Tracking Sensitivity to the lowest value and Zone Area Switching is set to Auto.
When Set 2 is selected the camera will track the subject in the centre of the frame and ignore obstacles when panning.
Set 3 is designed for use with subjects that are prone to accelerating and decelerating so Speed Tracking Sensitivity is set to the highest value and Zone Areas Switching is on Auto.
SEE MORE: Fuji: no plans for full-frame system after GFX
Set 4 is for use when shooting subjects that appear suddenly in the frame, it would be a good option for photographing birds for instance.
Set 5 is a good general option for when shooting subjects that move erratically.
Set 6 is available for customisation.
Improved viewfinder
The X-T1's viewfinder went a long way to convincing many photographers that electronic viewfinders are worthwhile and offer some advantages, not least the ability to see images with camera settings applied.
Although the headline figures of the X-T2's 2.36-million-dot OLED electronic viewfinder (EVF) are the same as the X-T1's, it's claimed to have lower moire patterning and less false colour in its Boost mode. Fuji also claims that it is the World's fastest EVF, being 'delay-free' with a refresh rate of 100fps in Boost mode and 60fps in Normal mode (it's 54fps in the X-T1).
According to Fuji, the X-T2's EVF also gives 1-stop better performance in low light and 25% better picture quality when focusing manually. Brightness has also been increased from 250cd/m2 to 500cd/m2.
In addition, the blackout time of the X-T2's EVF is half that of the X-T1, to make it easier to track fast-moving subjects.
SEE MORE: Fuji X-T10 review
Video
Some people criticised Fuji for not giving the X-Pro2 4K video capability and only enabling Full HD (1920×1080) recording. These expectations have been met for the X-T2 as it can shoot 4K (3840×2160) video as well as 1920×1080.
Aware of its audience of dedicated stills photographers who want an easy means of shooting video, Fuji has given the X-T2 a Quick 4K movie option. This enables movies to be produced using the Film Simulation modes so that the footage resembles the stills. It also avoids the need for post-capture grading. However, clean HDMI is also supported along with an F-Log gamma uncompressed 4:2:2 option to enable recording with wider dynamic range for those who want to grade post-capture.
In 4K mode there's a crop factor of 1.17x, with 5120×2880 input and 3840×2160 output at 100Mbps. Recording time is limited to 10mins, but this extends to 30mins when the optional Vertical Power Booster (VPB) is attached.
Both the camera body and the VPB have a 3.5mm stereo mic port, but there's no headphone port.
Like the X-Pro2, the X-T2 has dual SD/SDHC/SDXC card ports with one being UHS-II complaint and the other UHS-I. That's ideal if someone wants to shoot 4K video as well as stills.
Key features
Camera Name
Fujifilm X-T2
Camera type
CSC
Date announced
7th July 2016
Price at launch
£1,399/$1,599 (body only)
Sensor size
APS-C (23.6 x 15.6mm)
Effective pixel count
24.3 million
Lens/Mount
X
Processor
X Processor Pro
Sensitivity range
ISO 200-12,800 expandable to ISO 100-51,200
AF system
Hybrid with 91 or 325 points
Max shooting rate
Electronic shutter: 14fps for 42 jpegs, 28 lossless compressed raw or 25 uncompressed raw,
Mechanical shutter: 8fps for 83 jpegs, 33 lossless compressed raw or 27 uncompressed raw or 11fps with VPB for 73 jpegs, 30 lossless compressed raw or 27 uncompressed raw
Max video resolution
4K (3840x2160) 29.97p / 25p / 24p / 23.98p 100Mbps up to approx. 10min.
Full HD (1920x1080) 59.94p / 50p / 29.97p / 25p / 24p / 23.98p 100Mbps up to approx. 15 min.
Storage
2 SD/SDHC/SDXC (UHS-II)
Viewfinder
0.5-inch OLED with 2,360,000 dots
Screen
Dual-tilting 3-inch LCD with 1,040,000 dots
Dimensions
132.5 x 91.8 x 49.2mm
Weight
457g (body only), 507g with battery and card
Fujifilm X-T2 Build and Handling
Like the X-T1 it replaces, the X-T2 has a metal body and is sealed against dust and moisture. Its look and feel will be familiar to anyone who has used the X-T1 on a regular basis. There are, however, a few changes in comparison with the X-T1.
The most noticeable and warmly welcomed of these is the introduction of a Focus Lever, a mini-joystick control on the back of the camera that provides a quick an convenient means of selecting the desired autofocus point.
It's the same as the one on the X-Pro2, and it works well, falling under your thumb when the camera is held to the eye. A second Focus Lever is present on the Vertical Power Booster (VPB or battery-grip).
Traditional Exposure Controls
The shutter speed and exposure compensation dials on the top of the camera are slightly taller than on the X-T1. The shutter speed dial also now has an on/off type lock button, which means you can leave it unlocked when you're shooting and you need to keep changing exposure, but it can be locked when the camera is put in a bag. Meanwhile, the exposure compensation dial runs in the range +/-5EV.
Further good news is that the four-way navigation buttons on the back of the camera have a higher profile than the ones on the X-T1 and this makes them easier to locate when you're shooting using the viewfinder.
Fuji has plumped for the same 3-inch 1.04-million-dot screen on the X-T2 as is on the X-T1, but the new camera's in mounted on a tilting bracket. This has a rather unusual dual-tilt design that enables the screen to be angled for low-level horizontal and vertical shooting. It seems a little clunky, with a clip to release the ' vertical tilt' but it also seems robust.
Electronic Viewfinder
I found that when shooting from very low angles in landscape/horizontal format the viewfinder obscured part of the screen because it can't be pulled away from the camera body sufficiently.
The X-T2's electronic viewfinder (EVF) is very good. It's high refresh rate and short black-out period meant I had no trouble following moving subjects when I needed to. It also shows details clearly.
I prefer to use the X-T2's viewfinder set to preview the exposure, white balance and Film Simulation mode as it's a major bonus of electronic viewfinders. In most instances it does a good job of showing the image as it will be captured, and you shouldn't be fooled by the brief brightening of the image if you're shooting with the aperture closed down – it opens to boost the focusing performance.
In what seems a rather unusual move, Fuji has removed the X-T1's movie button for the X-T2. According to Fuji this is because the camera offers more serious video options and users are more likely to get the results they want if they use the drive mode to activate Video mode and set the parameters to their preference.
Other changes since the X-T1 include a larger grip, which is more comfortable to hold, a larger eyecup and shift in the tripod bush so it lines up with the centre of the lens.
SEE MORE: Hands-on Sony Alpha 99 Mark II review
Fujifilm X-T2 Performance
In its Multi setting, the 256-Zone metering system performs fairly traditionally. By that I mean you can reasonably expect to have to dial in a little exposure compensation if the scene is very bright or dark. There were a couple of occasions when I had to increase the exposure of a fairly average scene by 1/3EV, but there were no major surprises.
Further good news is that the X-T2's raw files have good dynamic range, with plenty of tones being recorded in a single image. Also, even shots taken at high sensitivity can withstand a fairly high degree of brightening.
Image Quality
As it has the same sensor and processing engine as the X-Pro2, it's no surprise to discover that the X-T2 produces images of the same superb quality.
Noise is controlled well throughout the standard sensitivity range (ISO 200—12,800) and although inevitable there is some loss of detail at the upper expansion settings, the results at ISO 25,600 are pretty good. You can expect to see the detail of stubble of the chin of a low-light head and shoulders portrait subject for example.
However, as you'd expect, it's at the lower sensitivity settings where the X-T2 really impresses. The combination of detail and mid-tone contrast makes jpeg images standout from the screen.
Film Simulation Modes
Fuji's Film Simulation modes have proved very popular and the recent addition of Classic Chrome and Acros, both of which feature in the X-T2, have strengthened the range.
I like both a lot and it's great that their effects can be applied to raw files being processed in Adobe Camera Raw via the Camera Profile options. It means you can finesse or personalise these files a little beyond the already attractive camera jpeg output.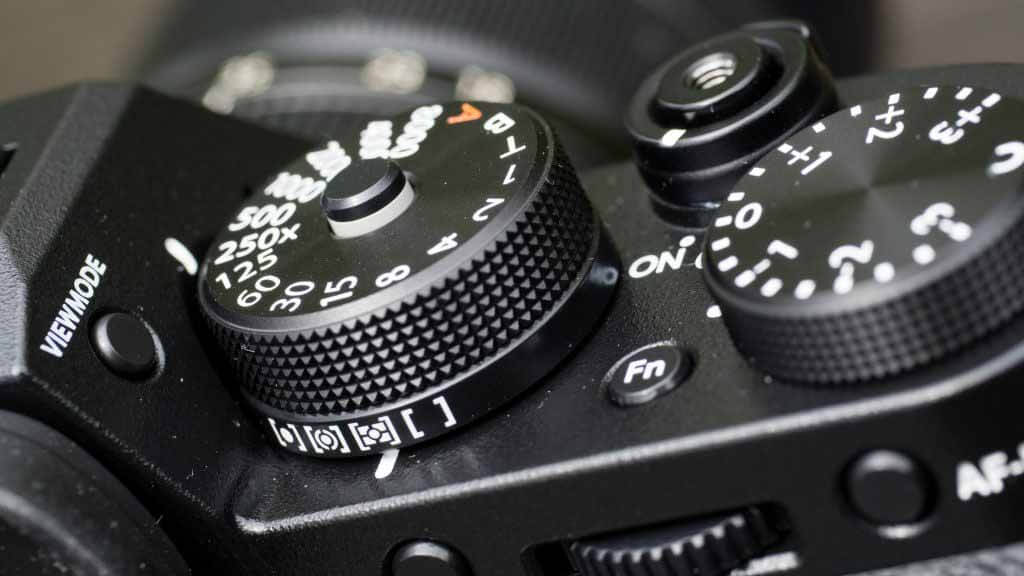 Autofocus
One of the key upgrades that the X-T2 makes on the X-T1 is with its autofocus (AF) system. In fact, thanks to the addition of the AF customisation options, it even goes beyond what the Fuji X-Pro2 has to offer.
I first used the X-T2 at the Le Mans race track and I found it did an excellent job of getting fast moving cars sharp in daylight. When I directed it towards fast approaching cars it had no problem getting them sharp and keeping them that way as they came towards me. I've subsequently used the camera at a couple of music gigs in very low light conditions.
On these occasions I used it with the XF 18-55mm f/2.8-4 R LM OIS and XF 35mm f/2 R WR and while it didn't cope quite as well as the Nikon D500 with the 24-70mm f/2.8 lens mounted, it wasn't too far behind. Both gigs were very dark, with the performers being illuminated by flashing coloured lights giving the X-T2 very little time to focus.
There were occasions when it failed to get the subject sharp, or took an unfocused shot, but so did the D500 and I also got some very nice results from both gigs. Given the choice, if I were heading to another gig with the same lighting conditions, would opt to take the D500, but I certainly wouldn't object to taking the X-T2 if I didn't have the option.
Video Performance
The X-T2 also produces high-quality video. As you can apply the same Film Simulation modes to video footage, the movies can match the stills. That something that could be very useful for working photographers looking to produce a nicely matched package for clients without getting bogged down in colour grading.
Although exposure adjustments can be made during filming, it's worth bearing in mind that the sound of dials will be picked-up.
Fuji VPB-XT2 Vertical Power Booster Grip for X-T2: Sample images
Sample Images
Follow the link to browse and download full-resolution images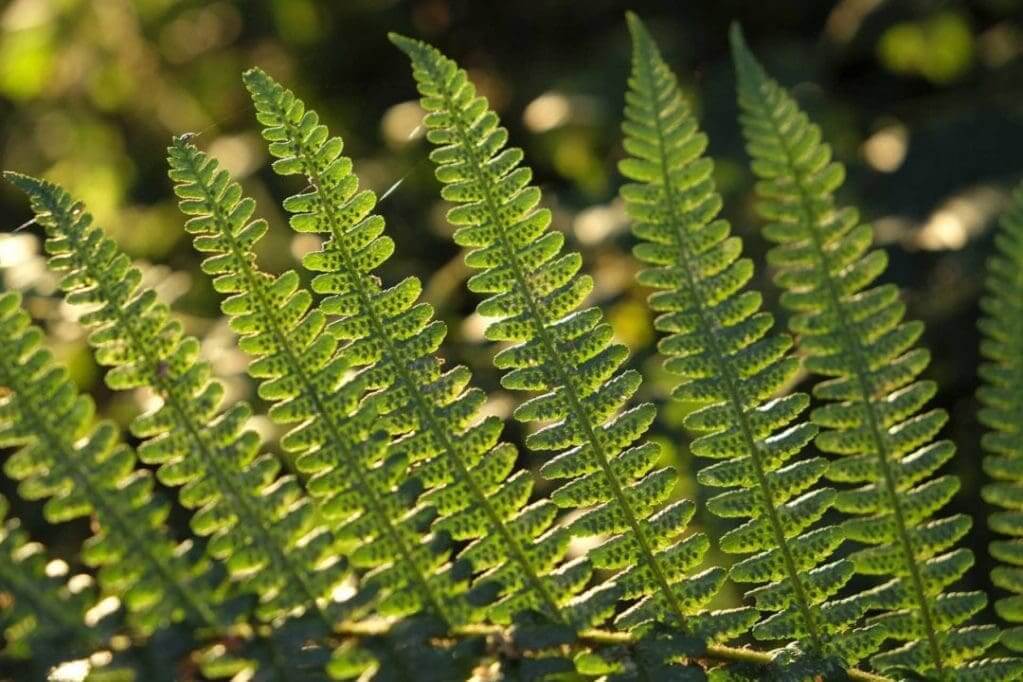 Fuji X-T2 jpeg sample images
Fujifilm X-T2 Raw files after 5 minutes in Photoshop
Each of the Fuji X-T2 sample photos in the gallery below has been subject to less than five minutes of processing in Photoshop (Adobe Camera Raw) to produce attractive or interesting results.
These sample images were all taken at ISO 800 because of the heavily overcast conditions, but noise is controlled well with a fine texture visible at 100%, as well as a good level of detail.
You can see the full resolution images on Flickr here
READ MORE
Fujifilm X-T2 Verdict
The X-T2 addresses several of the issues that I have the X-T1, giving it a dual-tiling screen that's useful whether you're shooting landscape or portrait format images, a boost in pixel count, an improved autofocus system and a means of setting the AF point directly.
That last point was one of the most significant things I wanted to see addressed. The screen on the X-T1 only tilts around one axis, making it of no use when you're shooting upright format images and while I'm pleased by the change brought but the X-T2, I'd like a little more movement to make it easier to see at very low-angles, but it's not a huge issue.
I'd also like the screen to be touch-sensitive, because that can make menu setting selection and image browsing more intuitive. It's encouraging to have been told that the Fuji GFX 50S will have a touch-screen, perhaps the X-T3 will as well!
While the X-T2's autofocusing system doesn't quite match that of a top-end DSLR's in low light or low contrast, it comes reasonably close. The customisation options have also been implemented very well so they are easy to identify and select. If you're shooting sport in daylight, the X-T2 is capable of a high hit-rate and can deliver superb results.
All told, the Fuji X-T2 is a delightful camera. It has an extensive specification list that includes 4K video shooting, but it's tailored towards stills photographers who want to shoot occasional movies. It allows plenty of customisation of the controls, feels great in your hands and produces very nice images.
Should I Buy the Fujifilm X-T2?
To an inexperienced photographer, the X-T2 may look a little alarming but it allows experienced photographers quickly see which settings are selected and make adjustments accordingly. It really makes you feel in charge of your photography.
It's a popular choice with social photographers, many of whom like the images direct from the camera using one of the Film Simulation modes, but keep in mind that it's low-light AF system isn't the best available.
READ MORE
What is a mirrorless camera: key technology explained
What camera type should you buy?
Save
Summary
Reviewer
Review Date
Reviewed Item
Author Rating