Sony has announced the Sony A9 III, a 24.6MP full-frame mirrorless camera with a global shutter. Global shutter means the information is read out from every pixel on the sensor simultaneously. That means there's no distortion of moving subjects in stills or video.
The 24.6MP CMOS sensor has a stacked design, which paired with the latest Bionz XR processor, ensures speedy performance.
The Sony A9 III, also known as the Sony Alpha 9 III, is capable of shooting continuously at up to 120fps (frames per second), blackout-free, with a maximum shutter speed of 1/16,000 sec. However, when shooting in single-shot mode the maximum shutter speed goes up to a ground-breaking 1/80,000sec. Yes, 1/80,000 sec.
The Sony A9 III debuts a Pre-Capture function that sets the camera to record up to 1 second of images at 120fps while the shutter release is half-pressed. The files are written to the memory car when the shutter is fully pressed and the camera continues to shoot while the button is depressed.
Further good news is that the camera can shoot with a compatible Sony flash at any shutter speed. That means there's no need for an HSS (high-speed sync) mode and it's possible to out-power a bright sun with flash when shooting with a wide aperture.
Of course, even with action and sport, you don't want to shoot at 120fps all the time. With that in mind, Sony has given the A9 III a speed-boost option which can be assigned to a button. When the button is pressed, the camera jumps from a slower shooting rate, say 20fps, to 120fps.
According to Sony, the A9 III has its best-ever autofocus system. It has 759 phase-detection AF points with 95.6% coverage and precision down to -5.0EV. Like Sony's other recent cameras, the A9 III has an AI processing unit to help recognise subjects quickly and accurately. Consequently, even at 120fps, there's Real-time Subject Recognition AF and Real-Time Tracking.
In addition, there's a 5-axis 8-stop image stabilisation system built-in.
A global shutter means that there's no distortion in video as well as stills. The camera can shoot at 4K 60p with 6K oversampling. It's also Sony's first Alpha camera to offer 4K 120p video without cropping. There's also 10-bit 4:2:2 colour plus S-Cinetone and S-Log 3 modes.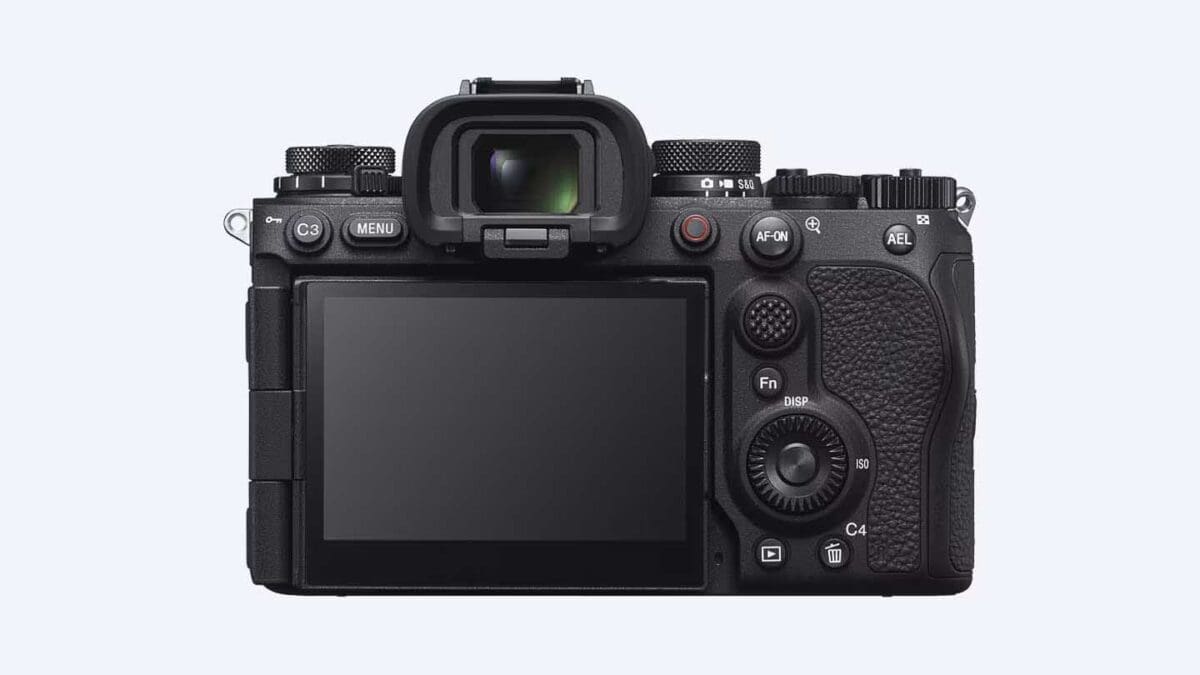 Sony A9 III screen and viewfinder
On the back of the A9 III there's a 3.2-inch 4-axis multi-angle LCD with 2,095,000-dots. This is paired with a 9.44-million-dot OLED electronic viewfinder with a 120 fps refresh rate at the highest image quality. That rate can be pushed to 240fps with a slight dip in resolution.
Sony A9 III price and availability
The Sony A9 III's price is $5999 / £6,100 / €7,000 and it will go on sale in spring 2024.