The Peak Design Clutch is designed to be used with DSLRs or some mirrorless cameras with deep grips. While it is potentially compatible with both types of cameras, using it with a DSLR will transform the way you hold and use your camera, whereas with most mirrorless camera even many with relatively deep grips, it will likely result in dissatisfaction.
The reason for this is that on a DSLR, the Clutch attaches to your camera's strap lug, and the Standard plate bolts into the 1/4-inch thread on the bottom of your camera. The padded strap now attached, allows you to slide your hand between the strap and the camera, creating a comfortable and secure hold. Once your hand is in place, you can adjust the strap to hold the camera safely so that it stays attached to you even if you open your hand it stays in place. Obviously do this without the Clutch and the camera will simply plummet to the ground and smash.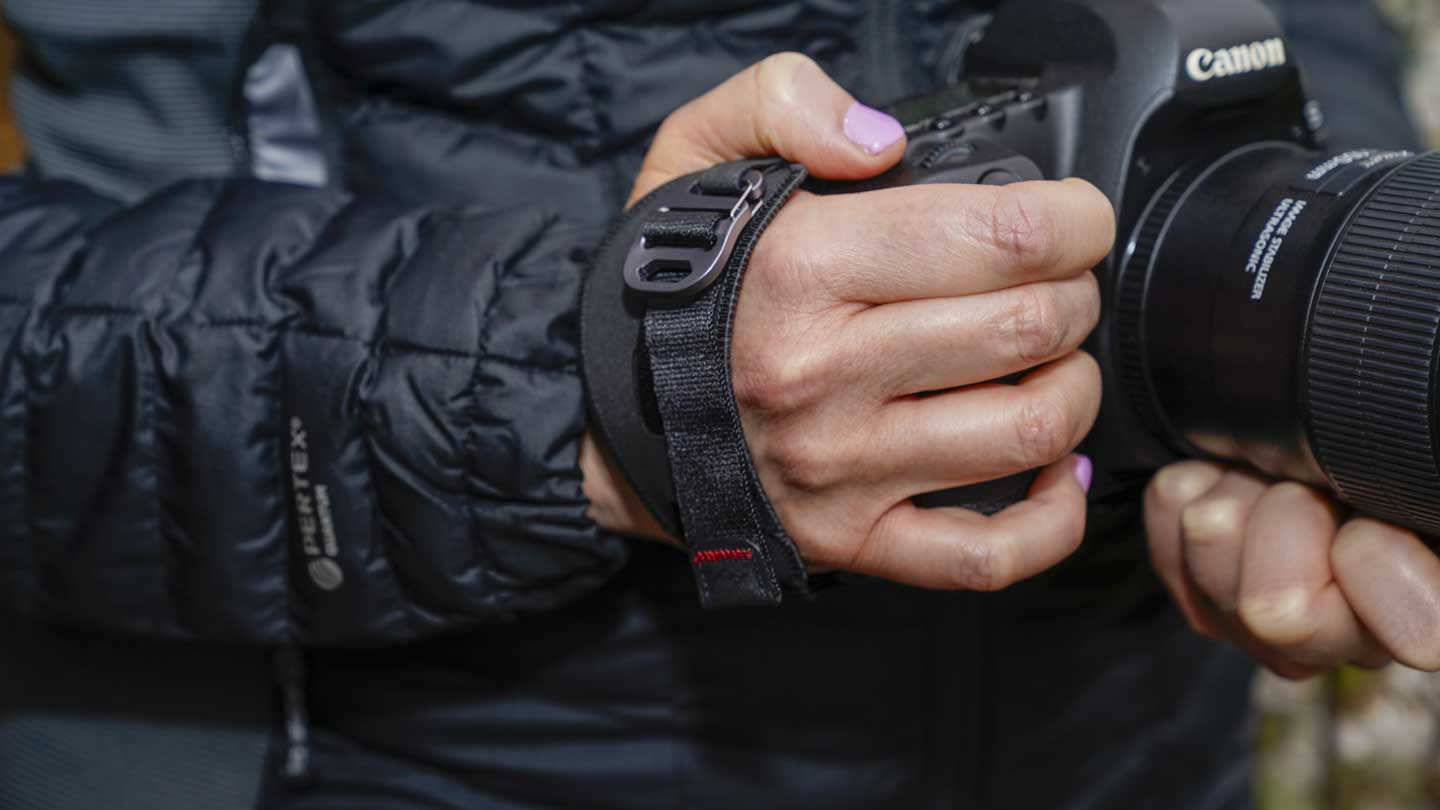 Additionally, the position of the strap and pad ensures that your index finger can still access the shutter button and other controls.
It's worth noting that when you attach the Clutch to a Sony A7 III, the strap and pad are in the wrong position. This is because the Clutch is not designed for mirrorless cameras. As a result, it can be difficult to reach the shutter button, especially if you're not double-jointed. While a DSLR user will be overjoyed with the improvement the Clutch makes to their camera handling, a mirrorless camera user is unlikely to feel the same way.
Finally, the baseplate is Arca Swiss compatible, which means you can easily attach the camera to a support, such as the Peak Design Travel Tripod.