Sony announced the APS-C format A6600 back in August 2019, and we've had to wait until July 2023 for its replacement. However, the Sony A6700, more correctly known as the Sony Alpha 6700, has now been revealed as the flagship Sony APS-C format camera.
While the Sony A6600 was a great camera in its day and still produces excellent results, there have been some significant developments in camera technology in the last few years, and they have found their way into the Sony A6700. In this post, we'll compare the Sony A6700 vs A6600, looking at their key features to identify their differences and see whether it's time to upgrade.
Sensor
Sony A6700: 26MP APS-C (23.5 x 15.6mm) BSI CMOS
Sony A6600: 24.2MP APS-C (23.5 x 15.6mm) Exmor CMOS
The Sony A6700's sensor makes two noteworthy steps up compared to the A6600's. The first is the higher pixel count, which means that the A6700 is the highest-resolution Sony APS-C format camera currently available. In reality, that's not going to make a huge difference to the image size, but it's nice to have a slightly higher resolution. What's more significant is that the A6700's sensor is backside illuminated. That enables it to move data off the sensor faster, and it's behind several of the A6700's performance enhancements.
Sony has paired the A6700's sensor with its latest Bionz XR processing engine.
Autofocus system
Sony A6700: Hybrid with 759 phase-detection points and 25 contrast-detection points
Sony A6600: Hybrid AF with 425 phase-detection points and 425 contrast-detection points
Sony may have decreased the number of contrast detection points available with the A6700 to 25, but it's bumped up the number of (more important) phase-detection points to 759, and they cover approximately 93% of the frame, whereas the A6600's system only covers 84%. That means there's a greater chance of the A6700 picking up a subject and sticking with it as it moves around the scene.
Subject Recognition has been a key development area over the last few years. While the A6600 is capable of detecting human or animal eyes in stills mode or human eyes in video mode, the Sony A6700 can be set to detect humans, animals, animals/birds, insects, cars/trains, and aeroplanes whether it's in stills or video mode.
In addition, the A6700 has a chip that's specifically designed to drive the AI-powered subject recognition system. This teamed with the BSI sensor and more powerful processor, helps deliver more sensitive, faster and more accurate focusing.
Screen
Sony A6700: 3-inch 1.03-million-dot vari-angle touchscreen
Sony A6600: 3-inch 921,600-dot tilting touchscreen
The big news here isn't the upgrade that Sony has made to the resolution of the A6700's screen, although that's nice, but instead, it's that the screen is mounted on a vari-angle hinge instead of a tilting one, and there's full-touch control. With the A6600, the touch control is frustratingly limited, and the screen's tilting mechanism is only beneficial when you're shooting with the camera in landscape orientation. With the A6700, however, the vari-angle hinge enables the screen to be flipped out and tilted up or down, or rotated to face forwards. That makes it useful whether you're shooting in landscape or portrait orientation. It's also helpful for vlogging.
In addition, menu setting selections can be made by tapping on the A6700's screen.
Viewfinder
Sony A6700: 0.39-inch 2,359,296-dot OLED
Sony A6600: 0.39-inch 2,359,296-dot OLED
Sony hasn't made any hardware changes to the electronic viewfinder in the A6700 compared to the A6600. It would've been nice to see a bigger viewfinder, perhaps a 0.5-inch type device, but that would likely have an impact on the size of the camera, and the A6700 is nice and small.
Storage
Sony A6700: SD/SDHC/SDXC UHS-II
Sony A6600: SD/SDHC/SDXC UHS-I
Both cameras have a single memory card slot that accepts SD-type media. However, the newer A6700 is compatible with UHS-II-type media, which is good news when you're shooting continuously or recording high-quality video because that enables faster data transfer speeds.
Continuous shooting
Sony A6700: 11fps for 59 raw files, 1000 Fine Jpegs, 500 Extra Fine Jpegs or 44 raw and Jpeg files
Sony A6600: 11fps for 46 raw files, 99 Extra Fine Jpegs or 44 raw and Jpeg files
Like the A6600, the Sony A6700 can shoot at up to 11 frames per second (fps) with continuous autofocusing and metering. However, thanks to the faster data readout from the sensor, more powerful processor and faster transfer to a memory card, it can capture more images in one hit, especially if you're shooting Jpegs. This makes the Sony A6700 a better choice for photographing sport and unpredictable action.
Video
Sony A6700: 4K (3840 x 2160) up to 120p
Sony A6600: 4K (3840 x 2160) up to 30p
Like the A6600, the A6700 downsamples 6K videos to 4K without pixel binning to deliver high-quality footage, but the A6700 ups the ante with the ability to shoot at up to 60p in 10-bit 4:2:2 and 120p in 8-bit 4:2:0 colour. And while the A6600 has S-Log2 and 3 and HLG profiles, the A6700 has S-Log3, S-Cine, HLG, plus LUTs, making it more versatile.
Controls
The A6700's control arrangement makes some nice improvements over the A6600's. For instance, The video record button on a corner of the A6600 is moved to the top plate, taking the place of the A6600's c1 button. That makes it easier to press on the A6700 without wobbling the camera.
In addition, the A6700 has an extra dial beneath the exposure mode dial, allowing the camera to be set to stills, video or S&Q (slow and quick) mode. This means you can shoot video in whichever exposure mode you have selected via the mode dial instead of setting it via the menu.
Not all of the changes made with the A6700 will be appreciated though as the A6600's AF/MF switch is missing. This isn't needed with some lenses because they have the same switch, but otherwise, it means a trip to the function menu. Thankfully, the A6700's AF system is very dependable, so it isn't likely to be needed frequently.
Should I sell my Sony A6600?
It's unlikely that you will notice a significant improvement in the image quality that the A6700 produces in comparison with the A6600, but its updated AF system, complete with more advanced Subject Recognition and deeper burst depth mean you're more likely to get more of the shots that you want.
Sony has also improved the handling of the A6700 with a vari-angle screen, more touch control and a better control arrangement.
It makes the Sony A6700 an enticing upgrade from the A6600.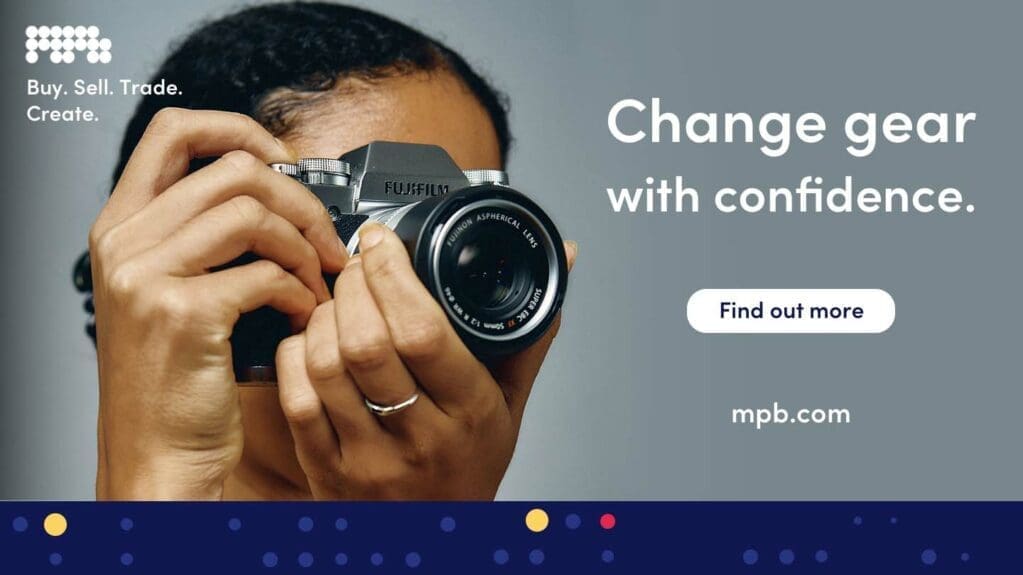 Sponsored: If you're thinking of selling your Sony A6600 or other camera to upgrade, get a free instant quote from MPB and find out what your kit is worth. Selling your gear to MPB is easy and secure. Plus get free doorstep pickup and super-fast payment. We're loved and trusted by more than 250,000 visual storytellers around the world and we're rated excellent with five stars on Trustpilot.
Buy. Sell. Trade. Create.