For many photographers, the Nikon D850 is the perfect DSLR as it combines resolution with speed. It also has a solid, durable build without the size, weight and cost of dual-trapped DSLRs like the Nikon D6 and its predecessor, the Nikon D5. Add in an excellent autofocus system and super image quality and you start to realise why the D850 has sold so well since it was announced in August 2017.
Today, however, the photography world is rapidly switching over to mirrorless cameras and the new Nikon Z8, which has an almost identical specification to the Nikon Z9, will undoubtedly catch the eye of many Nikon D850 users. In this post, we'll compare the key features of the Nikon Z8 and the D850 and try to answer the question of whether D850 users should upgrade to the Nikon Z8.
Sensor
Nikon Z8: Full-frame (FX 35.9 x 23.9mm) 45.7MP stacked backside illuminated (BSI) sensor
Nikon D850: Full-frame (FX 35.9 x 23.9mm) 45.7MP backside illuminated (BSI) sensor
The Nikon Z8 has the same resolution as the Nikon D850 but it uses a stacked CMOS design. This gives the Z8's sensor faster data transfer, which helps to make the camera more responsive, especially the focusing and subject recognition system. It also helps to minimise rolling shutter effect.
Lens Mount
Nikon Z8: Nikon Z
Nikon D850: Nikon F
Nikon introduced the Z mount with its first full-frame mirrorless cameras, the Z6 and Z7, now superseded by the Nikon Z6 II and Nikon Z7 II.
A key difference between the Nikon F and Nikon Z mount is that the Z mount diameter 55mm while the F mount diameter is just 47mm. This allows for a lot more light to come into the camera and gives Nikon's engineers greater freedom for lens design. For example, while the F mount limits a maximum aperture to f/1.4 or f/1.2 at the very most, f/0.95 lenses are possible with the Z mount.
At the same time as the diameter of the mount was increased, the flange depth was shrunk to 16mm. This and the mirrorless design of the cameras the Z mount is used on enables Nikon's Z series cameras so be smaller than the company's DSLRs.
Nikon also took the opportunity to increase the number of contacts between the lens and the camera from 8 to 11. This allows for faster communication between Z series lenses and cameras than is possible with the F mount. That's good news for snappy focusing but it also means that the lens and camera can work together to compensate for camera shake.
Processor
Nikon Z8: Expeed 7
Nikon D850: Expeed 5
The Nikon Z8 also features Nikon's latest processing engine, the Expeed 7. That gives the new camera significantly more processing power which helps ramp up the Z8's performance all-round.
Nikon has given the Z8 the same native sensitivity range as the D850 (ISO 64-25,600 but advanced noise-reduction algorithms mean that the Z8 should be able to produce better results in low-light conditions.
Video
Nikon Z8: 8K (7680 x 4320): 60p/30p/25p/24p, 4K (3840 x 2160): 120p/100p/60p/50p/30p/25p/24p, Full HD (1920 x 1080): 120p/100p/60p/50p/30p/25p/24p
Nikon D850: 4K/UHD (3,840 x 2160) video at up to 30p
The Nikon Z8 inherits the video specification of the Z9 after its firmware upgrades which means it's capable of recording 8K video at up to 60p while the Nikon D850 tops out at 4K (3,840 x 2160) at 30p (25p and 24p are also available).
Of course is 8K video is over the top for your project, the Z8 can also record 4K video at up to 120p, which is perfect high-quality slow-motion movies. You also get the option got shoot in Nikon's N-Raw format N-RAW (12 bit), Apple ProRes RAW HQ (12 bit) or Apple ProRes 422 HQ (10 bit).
The D850 can record Full HD (1920 x 1080) video at 60, 50, 30, 25 or 24p, plus there's a 4x / 5x slow-motion Full HD movie option.
Both cameras allow you to record video to an external recorder connected via HDMI and a memory card at the same time. With the D850 it pushes the video quality to uncompressed 4:2:2 8-bit 4K while the Z8 can record 8K 4:2:2 10-bit.
Autofocus system
Nikon Z8: 493 phase detection points plus subject detection
Nikon D850: Viewfinder: 153-point with 99 cross-type phase detection, Live view: contrast detection
This is where the different design of the two cameras comes to bear. As a DSLR, the D850 has two AF systems, one for use when the viewfinder is used to compose images and one when the camera is in Live View mode and the image (or video) is composed on the screen on the back of the camera.
The D850's viewfinder AF system is excellent. It's very responsive in low light and it does a great job of tracking moving subjects. However, as usual with a full-frame DSLR, the focus points are clustered quite closely around the centre of the frame.
Switch to shooting video or composing images on the screen with the D850, however, and it's a very different experience. Rather than using phase detection, the camera switches to using contrast detection and it's not great.
Because it's mirrorless, whether you compose images in the viewfinder or on the screen, the Nikon Z8 uses the same hybrid focusing system that makes use of both phase and contrast detection. There are 493 phase-detection points and they extend close to the edge of the imaging frame.
The Z8 also has Nikon's very latest subject detection system which allows the camera to be set to look for a focus on specific subjects when they enter the frame. This can be set to detect people (eyes, faces, head and torso), animals (whole bodies and heads and eyes for cats, dogs, birds and 'other animals'), cars, motorbikes, bicycles, trains and aeroplanes.
Continuous shooting
Nikon Z8: 20fps
Nikon D850: 7fps
When the Nikon D850 was first introduced, the ability to shoot 45.7MP images at 7 frames per second (fps) or 9fps with the battery grip was impressive, but the Z8 can shoot full-resolution raw files at up to 20fps and it can capture more than 1000 images in one blast. The D850 can shoot 7/9fps for up to 51 14-bit lossless compressed raw files or 170 12-bit lossless compressed raw files.
The Z8's maximum rate can be pushed to 30fps when shooting full-resolution JPEGs.
Alternatively, if you don't mind dropping the resolution, the Z8 can shoot 11Mp normal-quality Jpeg images at 120fps with full AF and exposure metering capability.
In the Nikon Z8, these fast shooting rates can be combined with shutter speeds up to 1/32,000sec.
It's worth noting at this point that the Z8 does not have a mechanical shutter, it relies entirely on an electronic shutter but because of its fast san rate (Nikon says its the world's fastest), rolling shutter effect is kept under good control.
The D850 also has an electronic shutter, and in its Silent Live View mode, it can capture full-frame images at 6fps or DX format (APS-C) images at 30fps.
Screen
Nikon Z8: 3.2-inch 2,100,000-dot 4-way-tilting touch-screen
Nikon D850: 3.2-inch TFT LCD 2,359,000-dot tilting touch-screen
The Nikon Z8 has a 3.2-inch, 2,100,000-dot 4-way tilting touchscreen which means you can angle the screen to give a clear view from a wide range of shooting angles. Unlike a vari-angle screen that must be flipped to the side of the camera for tilting up or down, the Z8's screen doesn't get in the way of any connected cables.
The D850's 3.2-inch 2,359,000-dot rear screen is also very good, and it's brighter than the Z8's. It's also very responsive to touch, but it can only tilt up or down, so it's not ideal when you're shooting in portrait orientation.
Viewfinder
Nikon Z8: 0.5-inch 3.69-million-dot, 3,000-nit OLED viewfinder
Nikon D850: Optical with pentaprism 100% coverage and 0.75 magnification
The Nikon Z8 has the same electronic viewfinder as the Z9, which means, at 3,000nits, they both have the brightest viewfinder of any full-frame mirrorless camera on the market. They also have dual-stream technology that shifts data from the sensor to the viewfinder, delivering a constant real-time view of the scene with no blackout.
As a DSLR, the D850 has an optical viewfinder. Some people still prefer an optical viewfinder, but EVF technology has developed a lot since the D850 was launched in 2017.
The main advantage of an electronic viewfinder is that it can show the impact of camera settings adjustments. So if you dial in some exposure compensation, you'll see the brightness of the preview change.
Battery life
Nikon Z8: EN-EL15c, Stills in Energy-saving mode: 340 images using the viewfinder, 370 using the main screen, Standard mode: 330 images using the viewfinder, 340 using the main screen, Video: 85 minutes when using the viewfinder or screen
Nikon D850: EN-EL15a, Stills: 1840 images using the viewfinder, 70 minutes of video
Mirrorless cameras eat through batteries quicker than DSLRs because they operate in live view mode whether you're shooting using the viewfinder or the screen on the back of the camera. This makes a marked difference in the battery life of the two cameras, with the D850 capturing more than 5x times the number of images than the Z8 on one battery charge.
Nikon doesn't quote battery life figures for the D850 in live view mode, and it's fairly clunky to use, but in video mode, you can expect to capture around 70 minutes of footage on a single battery. With the Nikon Z8, you can capture around 85 minutes on a single battery.
In real-life shooting conditions, you are likely to be able to capture more images with both cameras on a single battery charge, particularly if you're shooting continuously. In CIPA tests, the Z8 can capture around 2280 shots on a single charge when shooting continuously, while the D850 can capture 4030 images.
This means that while you may wish to have a spare battery for the D850, it's essential for the Nikon Z8, and if you're going out to shoot all day, you may want more than one spare.
Weight
Nikon Z8: 910g with battery can memory card
Nikon D850: 1005g with battery and XQD card
Unlike the Nikon Z9 which has dual grips, the Nikon Z8 is a single-gripped camera. This means that it's much lighter. It's also 95g lighter than the D850. That's not a huge weight-saving, but it's there. The Z8 is also 15% smaller than the D850 so it takes up less space in your bag, making it that little bit more portable.
Should I sell my Nikon D850?
The Nikon Z8 is an excellent new camera with most of the Z9's specifications in a smaller, lighter body at a lower price.
Meanwhile, the Nikon D850 has been around for a long time and is an excellent DSLR. It's capable of delivering very high-quality images, and it has a first-rate focusing system. However, if you'd like to take advantage of the latest developments in mirrorless camera technology, perhaps take video more seriously, and use features such as subject detection that works when you're shooting stills or video, and have faster continuous shooting rates, the Z8 is a great upgrade from the D850.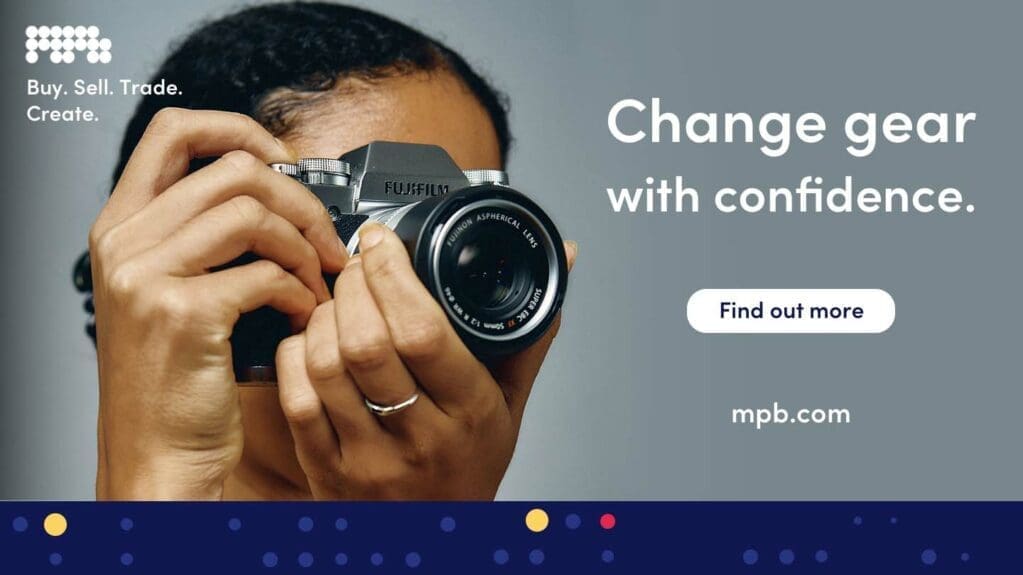 Sponsored: If you're thinking of selling your Nikon D850 or other camera to upgrade, get a free instant quote from MPB and find out what your kit is worth. Selling your gear to MPB is easy and secure. Plus get free doorstep pickup and super-fast payment. We're loved and trusted by more than 250,000 visual storytellers around the world and we're rated excellent with five stars on Trustpilot.
Buy. Sell. Trade. Create.