The Benro Cyanbird is a travel-friendly tripod kit that combines carbon fibre and aluminium for low weight, strength and affordability. Its legs also have an arch profile, so they wrap around the centre column, reducing the diameter of the tripod to just 6cm when it's folded. That's great news for travel.
Benro uses carbon fibre for the top tubes and aluminium for the lower leg sections. Consequently, the Benro Cyanbird weighs just 1.05 kg, yet can support up to 4 kg. It also packs down to 46 cm in length while reaching 155 cm at full-stretch.
The legs have blue anodised castings with satin aluminium lever locks. Meanwhile, the centre column has a hook at the bottom to take a weight, such as a camera bag, to increase stability if necessary. The column can also be split to reduce the minimum height of the tripod to just 17cm, and there are three ¼-inch accessory mounts at the top of the centre column.
Benro's Cyanbird kit includes the Arca-compatible N00P ball head with a single-action lock knob. This enables speedy operations while the quick-release platform can be panned independently of the main ball lock, making it easy to position the camera precisely.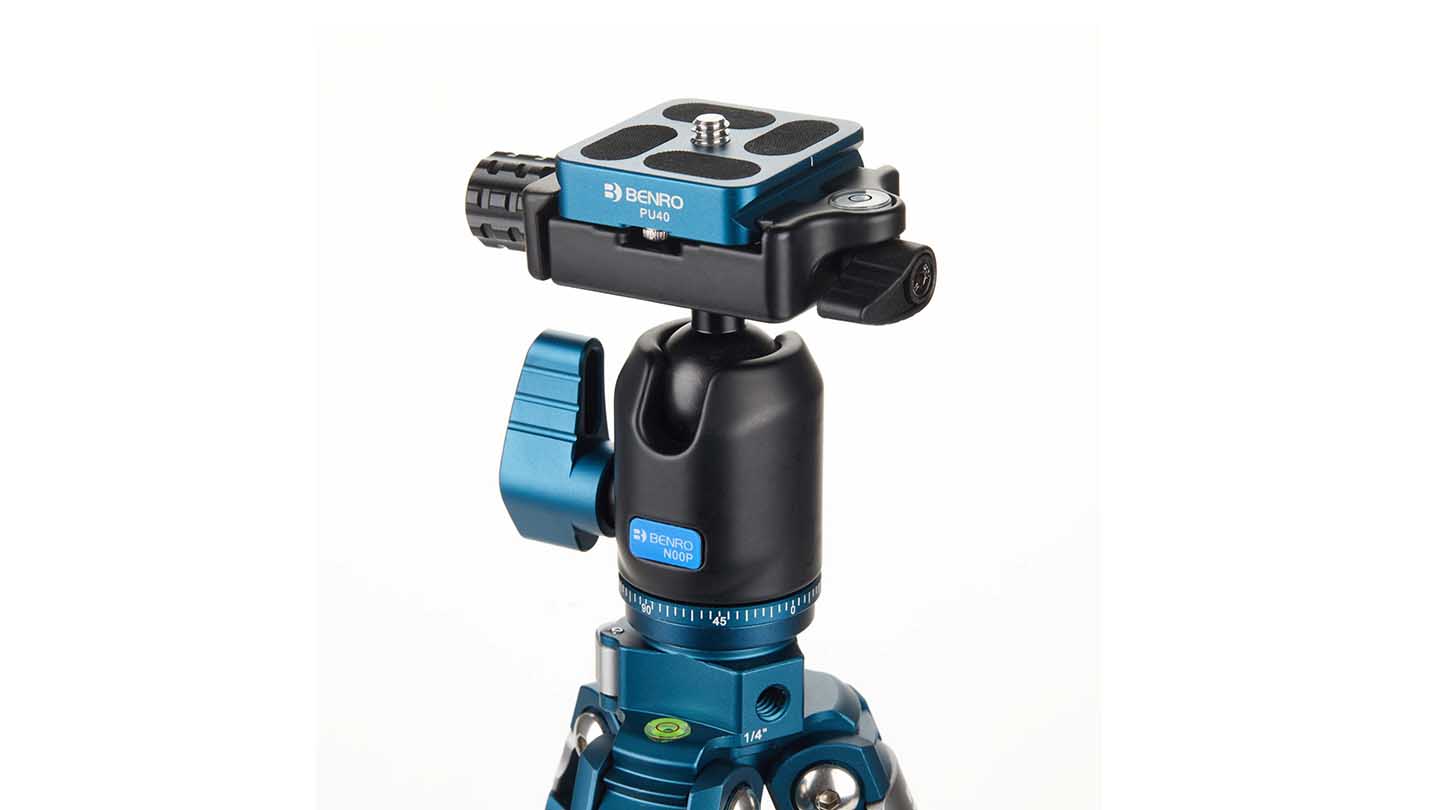 Key Features
Compact and easy to carry – weighs 1.05kg and folds down to 46cm
Maximum operating height 155cm
Minimum height 17cm
6cm diameter when folded
Aluminium flip-leg locks
Two-section centre column
Hybrid carbon fibre and aluminium leg construction
Supports up to 4kg
Single action, Arca-compatible ball head with panning quick-release platform.
New ocean blue finish
Benro Cyanbird price and availability
The Benro Cyanbird is already available in some territories and will be available in UK and Ireland from 1st September 2023, price – £235 / $189.95.
Benro's Cyanbird travel tripod looks like a great competitor for the Peak Design Travel Tripod at a more attractive price.