How does one make a Sony A7R III vs A6500 comparison when they have vastly different sensors and had very contrasting price tags at launch? They may sit in different tiers of Sony's Alpha range, but the full-frame A7R III and APS-C A6500 do share some similar features.
Yes, resolution will be greater from the Sony A7R III, but if you don't need 44-megapixel images, perhaps the Sony A6500 is enough camera for you at a much smaller price tag. Below we'll compare the Sony A7R III vs A6500 across a few of the core specifications to see how they stack up.
Sensor
Sony A7R III: 42.4MP full-frame back-illuminated Exmor R sensor
Sony A6500: 24.2MP APS-C Exmor CMOS sensor
The clearest difference between the Sony A7R III vs A6500 is in their sensor design. The Sony A7R III boasts a full-frame, back-illuminated Exmor R sensor with 42.4 million effective pixels. This has a gapless microlens design to boost light sensitivity and dynamic range.
The A7R III's sensor has a front-end LSI which, together with the BIONZ X processing engine, delivers a 1.8x increase in processing speed and a range of performance enhancements over its predecessor, the Sony A7R II (which shared the same 42.4MP sensor)
The Sony A6500, meanwhile, is an APS-C-format camera. Inside is a 24.2-million-pixel APS-C (23.5 x 15.6mm) Exmor CMOS sensor. Its stacked design has a separate circuitry layer and it's accompanied by a front-end LSI chip to boost processing power. The A6500 also uses the BIONZ X image processor. The whole combination enables a sensitivity range of ISO 100-51,200.
The A7R III is the clear winner in this category. As well as more detail and resolution, its sensor size offers more dynamic range and more latitude creating shallow depth of field effects.
Video
Sony A7R III: 4K (3840 x 2160) at 30p
Sony A6500: 4K (3840 x 2160) at 30p
As we'd expect from Sony, both the A7R III and A6500 offer wonderful video capabilities. With the A7R III it's possible to shoot 4K (3840 x 2160) video that's recorded internally to one of the camera's two SD cards or externally an HDMI connection. In Super 35mm format, the A7R III can shoot in 5K (15MP) with oversampling for better-quality 4K output.
What's more, the A7R III comes with S-Log mode for colour grading and multi-camera set-ups. There's also an HLG (Hybrid Log-Gamma) picture profile that produces footage with a wider dynamic range without grading.
If slow motion video is your thing, the A7R III can shoot Full-HD (1920 x 1080) footage at up to 120/100p (NTSC/PAL).
Likewise, the Sony A6500 can record 4K (3840x2160p) video at 30p in Super 35mm format using the full width of the image sensor, with full pixel readout and no pixel binning. As a result, the camera collects 6K of information, approximately 2.4x the number of pixels required for 4K video. This is then oversampled to produce smoother video with greater tonal range.
Sony also included its 'Slow and Quick' (S&Q) mode, which enables slow motion and quick motion recording with frame rates from 1fps to 100fps, selectable in 8 steps. This means you can produce up to 50x quick motion or 4x slow motion recording. The A6500 also offers S-Log gamma recording for wider dynamic range and S-Gamut for a wider colour space.
Scoring the Sony A7R III vs A6500 on video, both cameras have a similar feature set. The main difference, again, is the A7R III's larger sensor.
Autofocus
Sony A7R III: 824-point Hybrid (399 phase detection points, 425 contrast detection points)
Sony A6500: 594-point Hybrid (425 phase detection points, 169 contrast detection points)
The Sony A7R III features an 824-point Hybrid AF system that's comprised of 399 phase detection points and 425 contrast detection points. Overall, its AF system is sensitive down to -3EV.
Because the camera's sensor has a front-end LSI, this helps double the readout speed, which makes focusing much faster, and Eye AF is faster than in previous versions of the camera.
The Sony A6500 uses a 4D Focus hybrid system with 425 phase detection AF points and 169 contrast detection points. Sony says its response time is just 0.05sec.
Both AF systems performed very well in our tests, and should you choose either camera, its autofocus won't let you down.
Viewfinder
Sony A7R III: 0.5-inch type OLED with 3,686,400 dots
Sony A6500: 0.39-inch OLED with 2,359,296 dots
Sony gave the A7R III the same 0.5-inch type OLED electronic viewfinder as the then-flagship A9. This EVF unit provides resolution of 3,686,400 dots, and in its standard setting, the EVF has a frame rate of 60/50 fps (NTSC/PAL). This can be boosted to 120/100fps for a smoother view of moving subjects.
The Sony A6500 boasts a 2.4-million-dot OLED viewfinder, which provides a clear view and a short blackout time makes it possible to follow even very fast moving subjects. However, in our tests we found a tendency for the image to look a little duller than the scene or the captured image.
Also, at 0.39-inch it's not the smallest EVF out there, but it's not as big or as bright as the A7R III's unit.
Screen
Sony A7R III: tilting 3-inch TFT LCD touchscreen with 1.4K dots and White Magic
Sony A6500: tilting 3-inch LCD touchscreen with 921,600 dots
The screen on the back of the A7R III is also inherited from the A9. It's a tilting 3-inch TFT LCD touchscreen with 1,440,000 dots with White Magic technology. The touch control can be used to set AF point when images are composed on-screen. And with the Touch Pad function enabled, when looking in the viewfinder. This effectively allows you to set the point with your finger on the screen while you look in the viewfinder.
While it's nice to have touch capability, the touchscreen is a bit limited on the A7R III. As we pointed out in our Sony A7C vs A7 III comparison, it would be nice to use the touchscreen to navigate the menu system or swipe between images.
Likewise, the titling screen on the back of the Sony A6500 can be set to select the AF point with a touch. It's possible to utilise the whole screen, or just half or a quarter of it. You can also set the Touchpad AF system to deactivate when you're shooting in portrait format.
Stabilisation
Both cameras: 5-axis in-body image stabilisation
The Sony A6500 offers photographers the ability extend the the safe, hand-holdable shutter speed by up to 5EV thanks to the camera's 5-axis image stabilisation system. Likewise, the A7R III offers 5-axis in-body image stabilisation, with up to 5.5EV shutter speed compensation. In real terms, this is the difference between a 1/500sec exposure and 1/10sec.
Both cameras offer IBIS, but the A7R III has a very slight advantage in providing 5.5EV shutter speed combination. For more on this, see which cameras have IBIS.
Body & Weight
Sony A7R III: 657g; 126.9mm x 95.6mm x 73.7mm
Sony A6500: 453g; 120 x 66.9 x 53.3mm
The Sony A7R III, though a mirrorless camera, is heavier and chunkier than the Sony A6500. The A7R III weighs 657g with the battery and memory card, and measures 126.9mm x 95.6mm x 73.7mm. The Sony A6500, on the other hand, weighs 453g with battery & memory card and measures 120 x 66.9 x 53.3mm. As you can see, it's quite a bit smaller and lighter.
The Sony A6500 has the same rectangular design of previous Sony Alpha APS-C mirrorless cameras like the A6300 and A6000. The grip is short but effective and the button layout is familiar, although there's an extra customisable button on the top-plate.
While it's smaller than a full-frame SLR, the A7R III feels nice and solidly made. Its top, front and rear covers, as well as its internal frame, are made from magnesium alloy. Sony also says that all the 'major buttons and dials' are sealed, which suggests that some of the smaller ones aren't. However, it also says that there's sealing throughout the body to 'minimise entry of dust and moisture'.
If size is more of an issue for you than sensor resolution, the A6500 has a clear advantage here. The A7R III, though, is still a fairly small camera when compared to other full-frame cameras out there.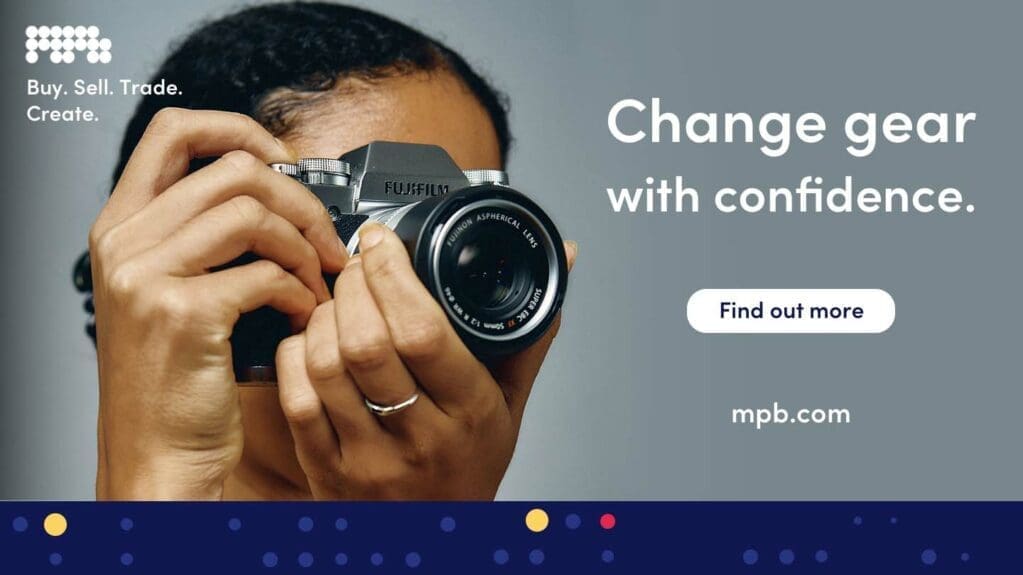 Should I sell my Sony A6500?
While they offer some similar features in a few areas, the A7R III really is the clear winner in our Sony A7R III vs A6500 comparison. The big advantage, of course, is the larger full-frame sensor, which offers almost double the resolution.
As well as superior image quality, the A7R III also offers AF improvements and better build and handling, from its weather-sealed design to enhancements like its Multi-Selector (mini-joystick) for setting the AF point.
In our view, it's worth selling your Sony A6500 and upgrading to the A7R III.
Sponsored: Thinking of selling your Sony A6500 or another camera to upgrade? Selling your gear to MPB is the most secure way to do it. With free doorstep pickup, super-fast payment plus over 300,00 customers and five stars on Trustpilot. Buy. Sell. Trade. Create.