Canon has debuted the EOS R7 as its flagship APS-C format mirrorless EOS R system camera. At its launch, Canon said the R7 carries on the legacy of the powerhouse EOS 7D series of APS-C format DSLRs. A lot of photographers out there will undoubtedly be wondering how the new Canon APS-C mirrorless camera stacks up in a Canon EOS R7 vs 7D Mark II comparison.
Yes, the EOS 7D Mark II is quite old now, but is it really so long in the tooth? With its dual processors, it packs a powerful punch. And it still provides a decent continuous shooting rate despite its age. If 4K video isn't important to you, the 7D Mark II should be a real consideration.
On the other hand, the Canon EOS R7 brings more power and speed and inherits a lot of the features that have made Canon's full frame EOS R system cameras so great. If budget isn't a concern, you probably don't need to read this guide. But if you do need to consider the cost, our Canon EOS R7 vs 7D Mark II analysis will examine all of the cameras' core specifications so you can determine whether their difference is stark enough to warrant taking the plunge on an R7.
Sensor
Canon EOS R7: 32.5MP APS-C format CMOS sensor
Canon EOS 7D Mark II: 20MP APS-C format CMOS sensor
The EOS 7D Mark II's 20-megapixel sensor is a bit tame for modern standards. It was probably even a bit modest at the time of its release. But with a bit less resolution, the camera is able to reach what were pretty lofty burst shooting rates at the time.
At 32.5 megapixels, the EOS R7's sensor can capture a lot more fine detail. Canon has said the R7 sensor shares some similarities with the sensors in the EOS 90D and EOS M6 Mark II, but has been updated to enhance its performance. The R7 sensor also features Dual Pixel CMOS AF II technology, Canon's most advanced version of its on-sensor phase-detection focusing technology. This is the same tech that's in the full-frame Canon EOS R5, EOS R6 and the headline Canon EOS R3.
Video
Canon EOS R7: 4K at up to 60p
Canon EOS 7D Mark II: Full HD at up to 60p
There's no question that the EOS R7 gives you better video quality and greater flexibility. Being able to shoot 4K at 60p with full-sensor readout gives you a lot of options. The R7 also has a Full HD at 120p option for slow motion videos. Plus, you can shoot 4K 30p footage oversampled from 7K for greater image quality. And if you're really serious about your video, Canon Log 3 is available if you want to grade your footage.
Even more importantly, Canon says the usual 29 minute, 59 second limit on recording no longer applies. You should be able to shoot steadily with the R7 for about an hour.
The R7 wins on video capability, but as a hybrid camera, this video quality is a large part of what you're paying for. If video isn't an important part of your workflow, perhaps the Full HD at 60p of the less-expensive EOS 7D Mark II is enough for you.
Autofocus
Canon EOS R7: Dual Pixel CMOS II AF phase detection with 5,915 positions and 651 selectable points
Canon EOS 7D Mark II: 65 cross-type AF points
The EOS 7D Mark II had a top-notch AF system at the time of its launch, with 65 cross-type AF points. But the AF developments in recent years, as we highlight in our DSLR vs mirrorless camera technology comparison, means older DSLRs like the EOS 7D Mark II can't compete with their modern mirrorless rivals in terms of speed and the sheer number of AF positions.
The EOS R7 uses deep learning algorithms that enable the camera to automatically detect certain subjects like animals, people and vehicles, lock focus and track them throughout the frame. And it does this with great speed and precision.
The 7D Mark II has offers great, reliable AF performance with seven AF point selection modes, but the EOS R7 offers some of the most cutting edge AF technology available today.
Continuous shooting
Canon EOS R7: 15fps for up to 224 JPEGs or 51 raw files, Electronic shutter: 30fps for 126 JPEGs or 42 raw files
Canon EOS 7D Mark II: 10fps for up to up to 31 raw files or 1,030 JPEGs
Again, while the EOS 7D Mark II and its 10fps were pretty extraordinary at the time, this mark has been met and surpassed by many of the best mirrorless cameras. Still, the 7D Mark II has a great buffer capacity and will do the job in most cases.
The EOS R7, however, offers a maximum continuous shooting rate of 15fps with the mechanical shutter and 30fps with the electronic shutter. Those rates are both possible at full resolution and with full autofocus and metering capability.
Maximum shutter speed
Canon EOS R7: 1/8000sec with mechanical shutter; 1/16,000sec with electronic shutter
Canon EOS 7D Mark II: 1/8000sec
At first glance, this looks like a draw, but this is where mirrorless technology gives the EOS R7 a clear advantage. The R7's electronic shutter enables the camera to shoot at a rapid 1/16,000sec. In bypassing the traditional mechanical shutter, the 'electronic shutter' function is essentially the camera directly triggering the sensor to record the light for a certain amount of time.
For sport and wildlife shooters – or anyone who needs fast shutter speeds – a mirrorless camera's electronic shutter is a major reason to consider making the switch from DSLR to mirrorless.
Processor
Canon EOS R7: Digic X processor
Canon EOS 7D Mark II: Dual Digic 6 processors
This is probably the closest category of them all. The EOS 7D Mark II has two Digic 6 processing engines, which enable it to shoot up to 31 raw files or 1,030 JPEGs in a single burst. But image processing engines have improved in the years since, and the latest Digic X engine is also very powerful, enabling an impressive 15fps for up to 224 JPEGs or 51 raw files with the mechanical shutter and 30fps for 126 JPEGs or 42 raw files with the electronic shutter.
Viewfinder
Canon EOS R7: 0.39-type 2,360,000-dots OLED EVF
Canon EOS 7D Mark II: optical viewfinder
The trusty optical viewfinder used to be one of the points still remaining in a DSLR's favour. However, electronic viewfinder technology has improved so much in recent years that it really just comes down to personal preference, even against the best DSLRs.
In many cases now, the large, bright EVFs are a joy to use. And that they can show the effects of your exposure settings makes it easier to adjust where you've gone wrong.
Screen
Canon EOS R7: touch-sensitive vari-angle 2.95-inch LCD with 1.62 million dots
Canon EOS 7D Mark II: 3-inch, 1.036-million-dot LCD
Can you remember the days before cameras had fully articulated movements or even touch capability? The EOS 7D Mark II remembers those days. Canon was one of the early adopters of touchscreen capability, but the 7D Mark II was from before then. Its fixed LCD also seems a bit like a dinosaur given all of the cameras with vari-angle screens Canon launched in its wake.
If you've ever used a camera with a flip screen, you'll know that not only is it perfect for shooting at awkward angles, filming yourself is also so much easier. Turn the screen around and you can see yourself in the frame and make adjustments as necessary.
The vari-angle screen on the R7 is a real selling point and something worth considering as you weigh the Canon EOS R7 vs the 7D Mark II.
Stabilisation
Canon EOS R7: 5-axis in-body image stabilisation
Canon EOS 7D Mark II: None
This might be biggest difference in our Canon EOS R7 vs 7D Mark II comparison. Cameras with IBIS free you up to shoot in so many more situations and conditions. The addition of 5-axis IS to the EOS R7 is an excellent feature in an APS-C format camera aimed at enthusiasts.
The R7 corrects camera shake across 5 axes for both video and stills and gives up to 8EV shutter speed compensation. With the new RF-S 18-150mm f3.5-6.3 IS STM kit lens it gives up to 7EV compensation.
The 7D Mark II doesn't offer such stabilisation. This means you'll need a tripod or other means of stabilising the camera when shooting at slower shutter speeds.
Body & Weight
Canon EOS R7: 132.0 x 90.4 x 91.7mm at 612g
Canon EOS 7D Mark II: 149 x 112 x 78mm at 820g
Again, thanks to the lack of a mirror, mirrorless cameras like the EOS R7 can be designed in more compact, lightweight bodies, which we see evidenced here. The EOS R7 is more than 200g lighter than its older sibling, and smaller in its dimensions.
Size and weight might not be a deal-breaker for many, but the difference isn't insignificant. Not only does it take less of a toll on your shoulders and back when out shooting for hours on end, but you'll fit more gear into your bag.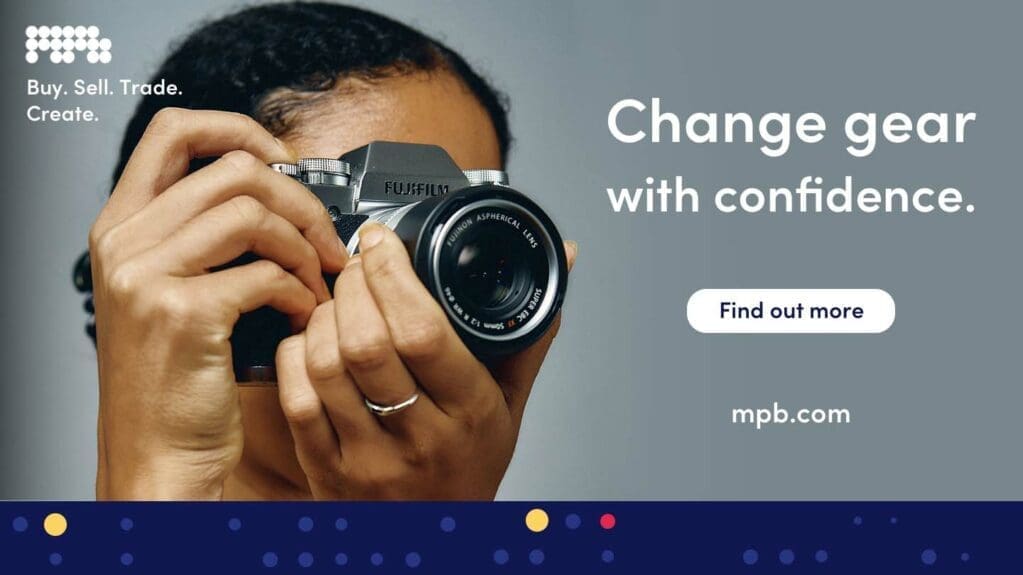 Should I sell my Canon EOS 7D Mark II?
The Canon EOS 7D Mark II is a fine camera. So great were its specifications when it was launched, that many of them are still viable today. But in a strict Canon EOS R7 vs 7D Mark II comparison, the 7D Mark II falls short in every category.
That's not to say you shouldn't hang on to your 7D Mark II. As we said, it's still fast, has a great buffer in burst mode and will be perfectly capable of getting you the shots you want. But the R7 makes the job a whole lot easier. From its 1/16,000sec max shutter speed 30fps burst rate with the electronic shutter to the flexibility its IBIS gives you in darker conditions or filming, it's hard not to see the R7 as a clear and complete upgrade.
If your 7D Mark II is still getting you the shots you want and 4K video isn't a priority for you, then we can understand wanting to hang on to it for a while to see what comes next. But if you want to push your creativity and simplify your workflow, selling your EOS 7D Mark II makes a lot of sense.
Sponsored: Thinking of selling your Canon EOS 7D Mark II or another camera to upgrade? Selling your gear to MPB is the most secure way to do it. With free doorstep pickup, super-fast payment plus over 300,00 customers and five stars on Trustpilot. Buy. Sell. Trade. Create.