In the world of professional photography, Canon has been dominant for decades. The company's cameras have been used to capture some of the most iconic images of our time, and its technology has helped to revolutionise the industry. The Canon EOS 5D Mark IV was one of the last professional-level DSLRs released by the company, while the Canon EOS R5 is one of its new breed of mirrorless cameras aimed at professionals. In this guide, we'll compare the Canon EOS R5 vs EOS 5D Mark IV and explore their similarities and differences to find out whether the last of the famous 5D line of DSLRs is still up to the demands of jobbing professionals. But first, let's take a quick look at some of the key differences between DSLR vs mirrorless cameras.
DSLRs and mirrorless cameras are two different types of cameras with distinct design philosophies. DSLRs use a mirror to reflect the image from the lens to the viewfinder, allowing the user to see exactly what the camera is seeing. When the shutter button is pressed, the mirror flips up, and the image is captured by the camera's sensor.
On the other hand, mirrorless cameras don't have a mirror. Instead, they use an electronic viewfinder (EVF) or the camera's LCD screen to preview the image. This image is captured directly by the camera's sensor.
The advantage of going mirrorless is that the camera bodies can be designed smaller and lighter because they don't need a mirror box. Mirrorless cameras also tend to have faster autofocus systems and better video capabilities because they can use phase-detection autofocus directly on the sensor.
With those advantages in mind, let's take a look at how the Canon EOS 5D Mark IV vs EOS R5 compare in terms of their features and performance.
Sensor
Both models are among the best Canon cameras you can buy and both offer high-quality, full-frame sensors; however, the EOS R5 boasts a higher resolution sensor at 45 megapixels compared to the EOS 5D Mark IV's 30.4 megapixels. This means that the EOS R5 can capture more detail, and its higher resolution can be useful for cropping images without losing too much quality.
Processor
The EOS R5 features Canon's latest DIGIC X processor, which is faster and more powerful than the DIGIC 6+ processor found in the EOS 5D Mark IV. The DIGIC X processor allows the EOS R5 to shoot at higher frame rates and process more data in real-time, resulting in better overall performance.
Video
Both cameras are capable of shooting 4K video, but the EOS R5 has some significant advantages. It can shoot 8K video at 30 frames per second and 4K video at up to 120 frames per second. The EOS R5 also has in-body image stabilization, which can make handheld video shooting smoother and steadier.
Now, you may be thinking that you don't need to shoot in 8K, and for the most part you're right. But the flexibility of having that 8K recording option in the R5 means you can downsample your 8K video to create a higher-quality 4K version. See our guide on What is downsampling to find out how this works.
Autofocus
The EOS R5 scores another victory when it comes to autofocus. The R5 features Canon's latest Dual Pixel CMOS AF II system, which is faster and more accurate than the original Dual Pixel CMOS AF found in the EOS 5D Mark IV. The EOS R5 can also detect and track the eyes and faces of animals, which can be useful for wildlife photography. Firmware updates have also expanded its subject detection to include vehicles and different types of animals.
The EOS 5D Mark IV is no slouch, it should be said. At the time, it boasted one of the best AF systems of any camera. But Canon's own innovative technology has evolved.
Continuous Shooting
With continuous shooting, you'll find another one of the advantages of going mirrorless. The EOS R5 has a faster burst rate than the EOS 5D Mark IV because it can utilise its electronic shutter and more advanced processor. The EOS R5 can shoot up to 12 frames per second with the mechanical shutter and up to 20 frames per second with the electronic shutter. The EOS 5D Mark IV, on the other hand, can shoot up to 7 frames per second.
Screen
Both cameras have a touch-sensitive LCD screen, but the EOS R5's screen is larger at 3.15 inches compared to the EOS 5D Mark IV's 3-inch screen. The EOS R5's screen is also fully articulating, which can be useful for shooting at difficult angles, as well as for framing yourself when vlogging. In fact, the EOS R5 tops our list of the best cameras for vlogging.
Viewfinder
The EOS R5 has a 0.5-inch 5.76-million-dot OLED electronic viewfinder with a 120fps display and 0.76x magnification. The EOS 5D Mark IV, of course, has an optical viewfinder, which some people really prefer. Personally, we like an EVF, as it allows you to preview your shot with a high degree of accuracy and can be especially useful in low-light situations.
Body & Weight
The EOS R5 is significantly smaller and lighter than the EOS 5D Mark IV, thanks to the design flexibility within mirrorless cameras that we mentioned at the beginning. The EOS R5 weighs in at 738g compared to the EOS 5D Mark IV's 890g, which might not seem like much difference, but when you're handholding the camera all day at a wedding, sporting or news event, every gram saved helps. The EOS R5's smaller size and weight make it a more portable option for photographers who are always on the move.
Should I sell my Canon EOS 5D Mark IV?
Both the Canon EOS 5D Mark IV and the Canon EOS R5 are impressive cameras with a lot to offer. The EOS 5D Mark IV is a powerful DSLR that still holds up in today's market, while the EOS R5 is a newer, more advanced mirrorless camera. Ultimately, the choice between the two cameras will depend on your specific needs and preferences and, of course, budget. If you're looking for a camera that can shoot 8K video, has a higher resolution sensor, faster autofocus and continuous shooting rates, well, the EOS R5 is the clear winner.
If you currently own an EOS 5D Mark IV, we'd recommend upgrading to the EOS R5. You should be able to sell your EOS 5D Mark IV and get a decent return, which should go some way's to reducing the cost of the R5.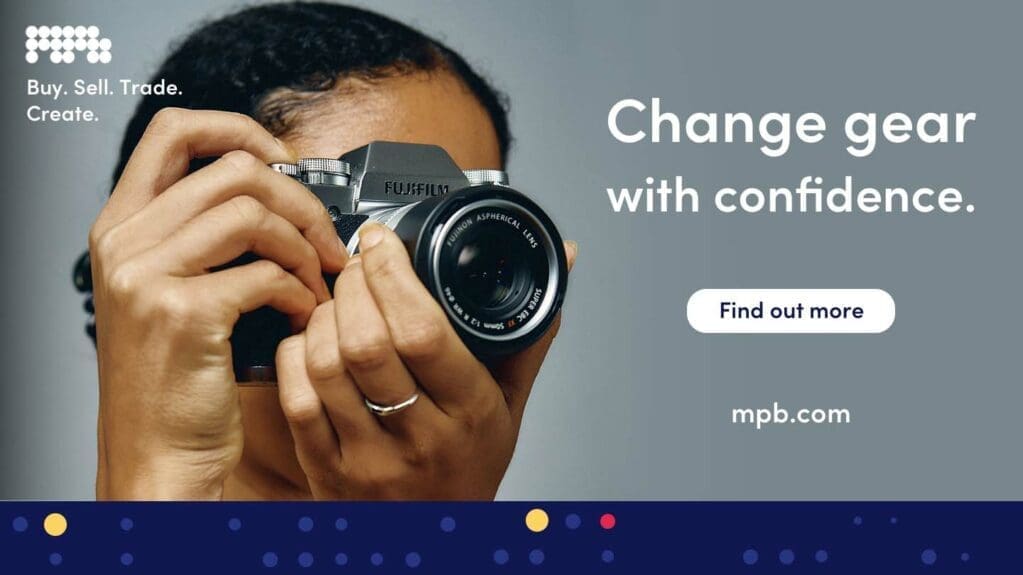 Sponsored: Thinking of selling your camera or lens to help finance an upgrade? Get a free instant quote from MPB and find out what your kit is worth. Selling your gear to MPB is easy and secure. Plus get free doorstep pickup and super-fast payment. We're loved and trusted by more than 250,000 visual storytellers around the world and we're rated excellent with five stars on Trustpilot. Buy. Sell. Trade. Create.