The Fujifilm X-T5 has been one of the most anticipated cameras of the last year. Its predecessor, the X-T4, in some ways marked a significant upgrade over the X-T3, yet in other ways was much of the same. For those who held off making an upgrade at the time, they have been eager to see what the Fujifilm X-T5 would bring, and now that it's here the package is quite enticing. In this Fujifilm X-T5 vs X-T4 comparison we'll examine how the two cameras stack up in terms of sensor, processor, AF, video and more.
Sensor & Processor
Fujifilm X-T5: 40.2MP X-Trans5 BSI APS-C (23.5 x 15.6mm) Imaging Sensor
Fujifilm X-T4: 26.1MP X-Trans CMOS 4 APS-C sensor
Fujifilm X-T5: X-Processor 5
Fujifilm X-T4: X-Processor 4
Inside the X-T4 the same 26.1MP X-Trans CMOS 4 sensor and X-Processor 4 processing engine that were in the X-T3. While image quality was essentially the same as its predecessor, the X-T4 brought enhancements in other areas, such as image stabilisation, continuous shooting and video, as well as some build quality changes in the form of a vari-angle touchscreen and a quieter mechanical shutter.
With the X-T5, Fujifilm has delivered a big jump in resolution thanks to a newly designed sensor and its latest-generation processing engine, the X-Processor 5. The jump in speed and resolution that the X-T5 brings places the camera squarely in the camp of professionals and content creators who need higher quality video or images. It's worth noting, too, that while the X-T5 marks a big jump up in resolution, it also keeps noise well under control.
In terms of image processors, Fujifilm stuck with its fourth-generation X-Processor 4 engine in the Fujifilm X-T4. This engine helps deliver AF speeds of 0.06sec and shutter release lag of just 0.045sec, as well as an EVF refresh rate of 100fps. In the X-T5 we get the benefit of the X-Processor in the form of faster, more precise AF, better stabilisation and more.
For many people reading this Fujifilm X-T5 vs X-T4 comparison, this will be all you need to read to make your decision.
Autofocus
Fujifilm X-T5: 100% phase detection AF with 3.33-million pixels
Fujifilm X-T4: Intelligent hybrid with up to 425 selectable AF points
With the X-T4, Fujifilm used the same Intelligent Hybrid AF system (phase and contrast detection) that was in the X-T3, but debuted a new algorithm that improved the camera's Face & Eye AF and AF Tracking modes. Like the X-T3, it offers 425 selectable AF points in Single AF.
Thanks to the combination of the X-T5's new backside-illuminated sensor and flagship X-Processor 5, the X-T5 boasts a host of new AI-trained subject detection modes for cars, motorcycles, airplanes, trains, animals and birds, in addition to the usual human face and eye.
What's more, it provides 100% AF coverage across the whole of the new sensor, utilising 3.33-million phase detection pixels. Thanks to this, Fujifilm says the X-T5 can focus in light levels as low as -7EV.
Both cameras deliver superb autofocus performance, but the new sensor and processor combination in the X-T5 make it that much speedier and precise.
Continuous Shooting
Fujifilm X-T5: 15fps with mechanical shutter, 20fps with electronic shutter (later with 1.29x crop)
Fujifilm X-T4: Mechanical Shutter: 15fps, Electronic Shutter: 20fps continuous shooting at full resolution with AF
Like the X-T4, the Fujifilm X-T5 retains a maximum continuous shooting rate of 20fps when the electronic shutter is in use, and as before it incurs a 1.29x crop. You can shoot at this rate for up to 168 Jpegs, 72 compressed raw files, 41 lossless compressed raw files, 23 uncompressed raw files, 37 compressed raw and Jpeg files, 31 lossless compressed raw files and Jpegs or 23 uncompressed raw and Jpeg files.
Alternatively, if you switch to the mechanical shutter the burst rate drops to 15fps (with no crop), and you can shoot at this rate for up 119 Jpegs, 39 compressed raw files, 22 lossless compressed raw files, 17 uncompressed raw files, 27 compressed raw and Jpeg files, 21 lossless compressed raw files and Jpegs or 19 uncompressed raw and Jpeg files.
You can extend your burst depth with the X-T5 to more than 1,000 JPEGs by dropping the mechanical shutter to 10fps or the electronic shutter to 8.9fps.
Video
Fujifilm X-T5: 6.2K (6240 x 3510) at up to 30p with 1.23x crop, DCI4K (4096 x 2160) at up to 60p with 1.14x crop, HD at 240p with 1.23x crop, 6.2K Apple ProRes externally in 10-bit at 4:2:2
Fujifilm X-T4: C4K (4096×2160) at 59.94p/50p/29.97p/25p/24p/23.98p 400Mbps/200Mbps/100Mbps, 4:2:0 10bit internal SD card recording; 1080/240p
The Fujifilm X-T5 also brings some strong video bona fides. It can record 6.2K video internally at up to 30P and with 4:2:2 10-bit colour. There's also a 4K HQ mode, in which the X-T5 uses 6.2K over-sampling to generate higher-quality 4K movies.
Fujifilm's F-Log2 mode is also available, which can deliver more than 13 stops of dynamic range for a wider range of tones.
With an Atomos device you can also record 12-bit Apple ProRes raw video via its HDMI output at up to 6.2K at 29.97fps. Likewise, you can output Blackmagic RAW video in 6.2K at 29.97fps with a Blackmagic Design Video Assist 12Gs.
It's worth noting that all 6.2K, 4K HQ and 4K video filmed with the X-T5 is subject to a crop. The most dramatic is a 1.23x and some just encounters a 1.14x crop.
This is another clear step up over the X-T4, which can shoot C4K (4096 x 2160) MOV video at up to 60p. At the time, the X-T4 was one of a few non-cine cams that could shoot 4K video at 60fps, but here a few years later this is fairly standard. It does offer F-Log, however, and has a microphone jack, along with some other nice to haves. But if you're serious about video, the X-T5 offers superior tools.
Stabilisation
Fujifilm X-T5: 5-axis giving up to 7 stops shutter speed compensation
Fujifilm X-T4: 5-axis giving up to 6.5 stops shutter speed compensation
The X-T5, like the X-T4, hosts an in-body image stabilisation system, but on the new camera it can provide up to 7 stops of shutter speed compensation when shooting with stabilised lenses. What's more, Fujifilm has added its popular Pixel Shift Multi-Shot mode to the X-T5, as it did with the X-H2. This mode utilises the camera's IBIS system to physically shift the sensor between frames shot at 20fps. You can then combine these images in Fujifilm's bespoke Pixel Shift Combiner software to create a 160-megapixel image.
IBIS was a notable omission from the X-T3 – particularly since it was included in the X-H1 – but, thankfully, it was included in the X-T4. Fujifilm even managed to shrink the size of the unit by 30%. Overall, the X-T4's IBIS system works over 5 axes and provides up to 6.5EV of shutter speed compensation.
The X-T4's IBIS is one of the better systems on the market. It just so happens that it's bested by its successor in the X-T5.
Viewfinder & Screen
Fujifilm X-T5: 0.5-inch type 3.69-million-dot EVF with 0.8x magnification
Fujifilm X-T4: 3.69-million-dot high resolution EV
Fujifilm X-T5: 1.84 million-dot 3-way tilt touchscreen LCD
Fujifilm X-T4: 3-inch 1.6-million-dot vari-angle touchscreen LCD
The Fujifilm X-T5 features a 0.5-inch type 3.69-million-dot electronic viewfinder (EVF) with 0.8x magnification. This is the same EVF that featured on the X-T4, and it's nice and bright and shows a nice live preview of your images.
In a departure, Fujifilm has ditched the vari-angle screen that was on the back of the X-T4 and gone back to the three-way tilting screen we saw on the Fujifilm X-T3. For vloggers and self-shooters, this might be a disappointment, but for photographers it still allows you to shoot in both landscape and portrait orientation.
The X-T4's vari-angle screen, however, is ideal for both video and stills photographers. The new hinge means you can flip the screen around for viewing in front of the camera – making it one of the best cameras for vlogging. It also means you can swing the screen out to the side of the camera and get a clear view when shooting with the camera below eye-level.
This is one area where we'll give the edge to the Fujifilm X-T4. A vari-angle screen just offers so many more creative opportunities. It's a shame to lose it.
Storage
Fujifilm X-T5: 2x SD/SDHC/SDXV UHS-II
Fujifilm X-T4: 2x SD/SDHC/SDXC UHS-II
This area is a wash. Both cameras offer dual memory slots, which is a must in these modern days of hybrid shooting. However, with the jump to 6.2K video in the X-T5 it might have been nice to see the introduction of a CFexpress card slot to handle all that extra data. Perhaps we'll see this in the X-T6. In the meantime, both cameras offer the same opportunity for SD memory storage.
Size and weight
Fujifilm X-T5: 129.5 x 91 x 63.8mm; 476g
Fujifilm X-T4: 134.6 x 92.8 x 63.8mm; 526g
Measuring in at 129.5 x 91 x 63.8mm, the Fujifilm X-T5 is smaller than the X-T4 by a decent amount. It's also 50g lighter than the X-T4, which might not sound like much but will make a
Both cameras have a well-shaped grip that gives plenty of purchase and feel natural in your hand. It's also worth noting that the X-T5 has a magnesium alloy body and is weather-sealed.
Again, we'll give the advantage to the X-T5.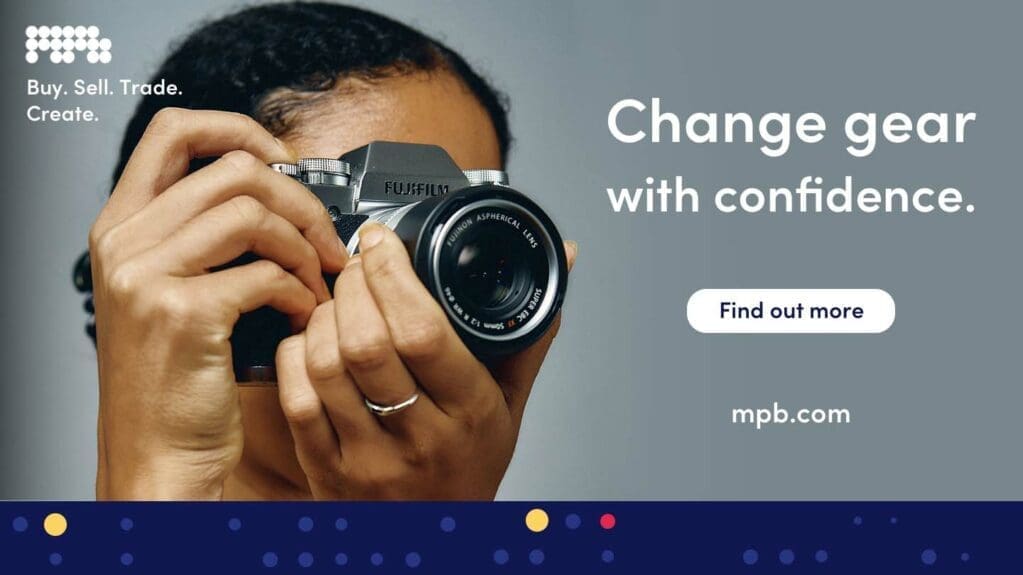 Should I Sell My Fujifilm X-T4?
When Fujifilm announced the X-T4, it was in many ways very much the same as the X-T3. It retained the same sensor and processor, so people could expect the same image quality. Yet in other ways, it marked a big upgrade, with the addition of in-body image stabilisation, faster continuous shooting and better battery capacity. Our advice at the time that it was worth the upgrade to sell your X-T3; however, with the same sensor and processor, it's understandable that many people would have their reservations and want to wait it out a bit longer.
Whether you have an X-T4 or are still holding on to your X-T3, it's time to upgrade to the Fujifilm X-T5. When making our Fujifilm X-T5 vs X-T4 comparison, you can see that there has been a clear upgrade in nearly every element, chief among these being the jump to a 40MP sensor and Fujifilm's new flagship X-Processor 5. You'll also find enhanced stabilisation, faster AF performance and more AI-driven subject detection modes. There isn't much here that Fujifilm's engineers haven't looked at carefully and improved.
Right now, the Fujifilm X-T5 is looking like certainly one of the best APS-C cameras you can buy, and also one of the most complete and best cameras full stop.
Sponsored: Thinking of selling your Fujifilm X-T4 to upgrade? Get a free instant quote from MPB and find out what your kit is worth. Selling your gear to MPB is easy and secure. Plus get free doorstep pickup and super-fast payment. We're loved and trusted by more than 250,000 visual storytellers around the world and we're rated excellent with five stars on Trustpilot. Buy. Sell. Trade. Create.