ZHIYUN are best known for its CRANE and WeeBill camera stabilisation systems but has recently been making inroads with the launch of the M40, M60 and G100 lights. Now the company has unveiled its latest innovation, the MOLUS G200. This powerful palm-sized COB video light is designed to enhance filmmakers' creative process, offering exceptional power, portability, and reliability.
Click here to buy the ZHIYUN MOLUS G200 at Amazon
The ZHIYUN MOLUS G200 is the perfect lighting companion for various photography and video uses, including live streaming, interviews, portrait photography, commercial ads, and YouTube shoots. Despite its compact size, weighing just 2.209 kg and measuring 127mm x 67.5 mm x 225 mm (W x D x H), the MOLUS G200 packs a mighty punch. With a maximum power output of 200W, it can deliver an impressive 300W of lighting power in its MAX power mode, although that will probably drain the battery at speed. The MOLUS G200 comes with a separate 0.91g controller featuring two interactive buttons, a handy rope, and a display screen, making it quick and easy to achieve a wide range of lighting functions and effects with five preset dimming levels.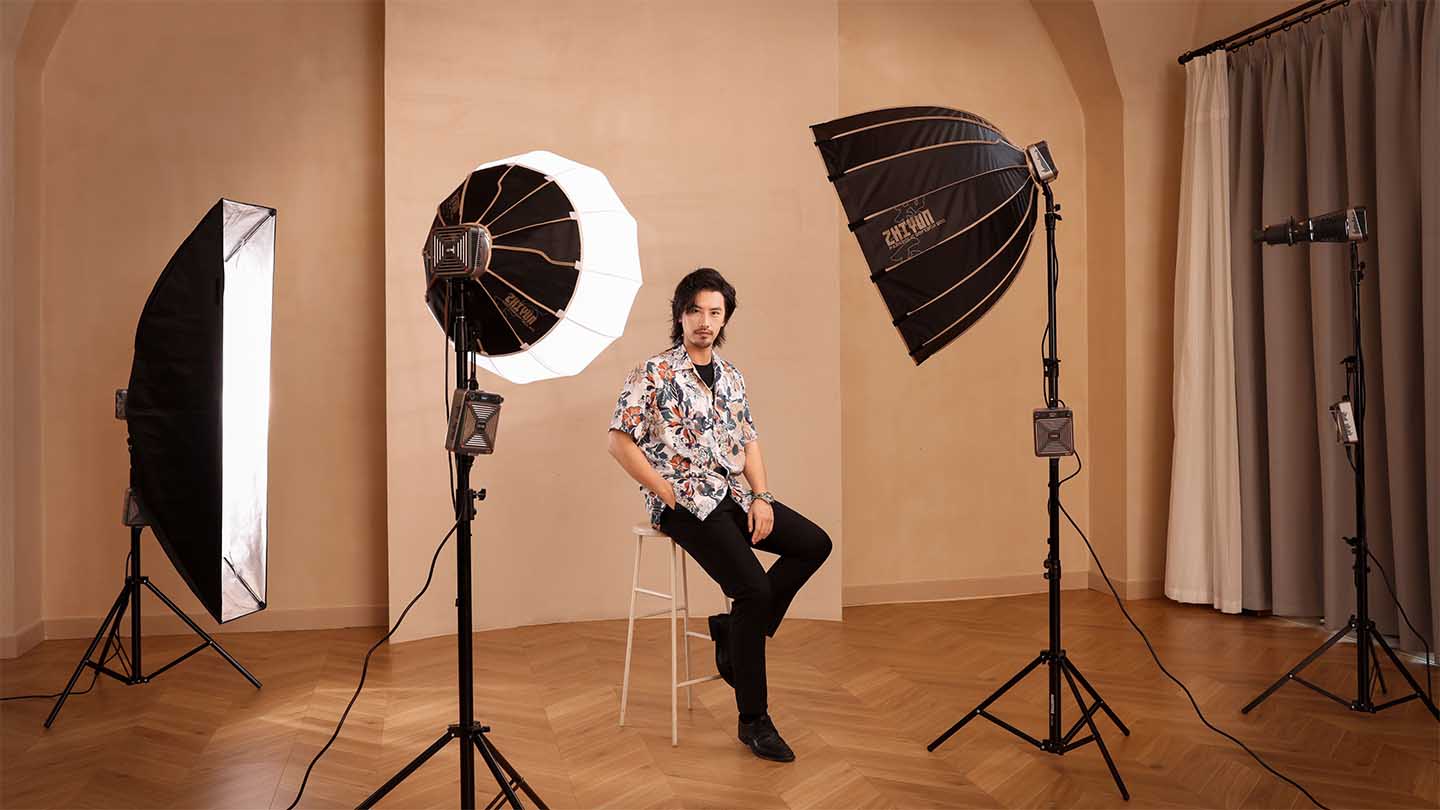 The MOLUS G200 offers powerful illumination, with peak brightness reaching 9460 Lux (without reflector) and 61500 Lux with ZHIYUN's standard reflector at a distance of 1m. In its MAX Extreme mode, the MOLUS G200 provides a staggering 13800 Lux (1m, without standard reflector) and 85800 Lux (1m, with ZHIYUN standard reflector). With a colour correlated temperature (CCT) range of 2700K – 6500K, a colour rendering index (CRI) of ≥95, and a television light consistency index (TLCI) of ≥97, the MOLUS G200 ensures accurate rendition of colours, bringing your subjects to life.
The MOLUS G200 offers three lighting modes for exciting visual experiences. In normal mode, you can turn on the light and adjust the brightness to your desired level. Live mode automatically activates when the light is powered on, providing a dynamic lighting experience. Music mode syncs the lighting with music beats, creating an immersive atmosphere for your audience; it sounds a little Blow-Up, but it's a fun feature we've seen before.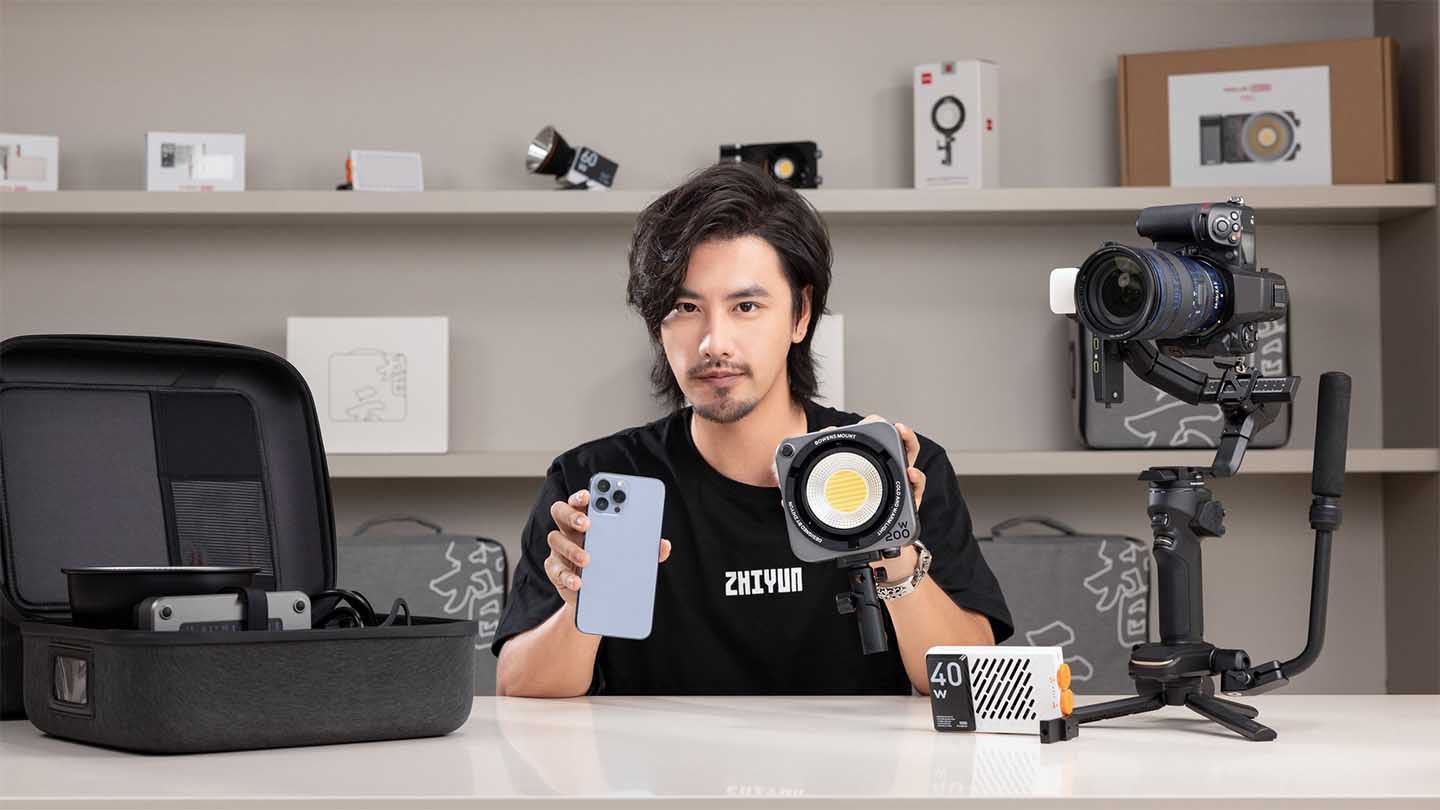 To provide you with full creative control, the MOLUS G200 comes with a versatile stand featuring 180° flexibility, allowing for easy adaptation to any setting. The stand also includes a universal lighting umbrella slot for added convenience. The MOLUS G200 is compatible with Bowens mount accessories by ZHIYUN and other Bowens accessories, expanding its versatility. For seamless control and remote dimming, users can utilize ZHIYUN's ZY Vega app, which supports Bluetooth Mesh networking and allows for quick switching between presets, ensuring professional lighting results on any film set or studio.
The ZHIYUN MOLUS G200 kit includes the MOLUS G200 COB light, G200 power adapter, power cable, ZHIYUN standard reflector, quick start guide, and storage bag. It is priced at £369 and is available for purchase from ZHIYUN and Amazon Stores.