The VEO BH-250S is a ball head that combines precision, stability, and flexibility to enable the easy positioning of your camera when using a tripod.
One of the big features of the VEO BH-250S is its dual-axis design. What this essentially means is that the head incorporates a second panning axis under the quick-release plate mount. By being able to pivot the plate at this higher point above the main ball, you have greater control over the framing of your shot. One major benefit of the design is that it enables you to make micro-adjustments using either axis; this means that, unlike other tripods, you can manoeuvre the camera into position without needing to compromise the stability of the setup.
As many accessories are Arca-compatible, it's good to see that Vanguard has stuck with this style of base plate, making it consistent with the rest of the Veo range and ensuring that it is also interchangeable with many other manufacturers. It also means that it's easy to switch between different cameras and accessories without the need for additional adaptors or tools.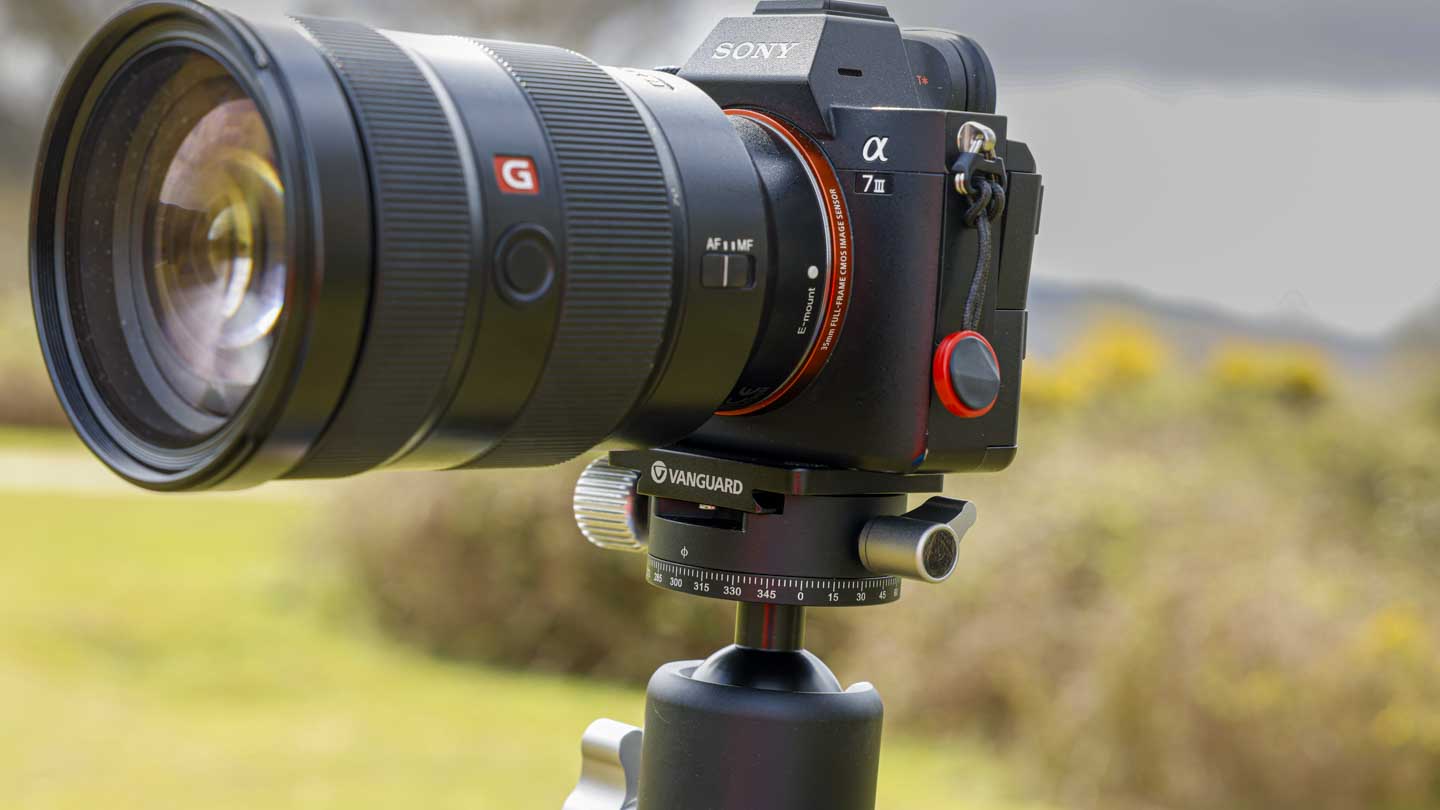 With an impressive maximum load capacity of 25kg/55lbs, this makes it suitable for heavy-duty camera setups where big zoom lenses are likely to be used. As well as the impressive payload the head features friction control which helps when positioning those larger lenses. While the head does have that big max payload, it's also perfectly suitable for lighter camera and lens combos that are used for landscape photography or Macro.
The ball head itself is CNC-machined from aircraft-grade aluminium, which gives it a strong high, quality build while keeping it nice and lightweight at 645g. The head has a 38mm ball and a 58mm diameter base, which fits any tripod with a 3/8-inch thread or any tripod with a 1/4-inch thread using the adapter which is provided.
The VEO BH-250S ball head certainly packs in the features and, as a side, is available in a kit with the recently released Vanguard VEO 3+ 303AT.