To the casual eye, the Ugreen Nexode 300W GaN Wall USB Charger might seem like just another nondescript hub lurking on your desk. But don't be fooled—this wall charger is no ordinary gadget; it's a powerhouse wrapped in a minimalist matte grey casing. With four USB Type-C ports and one USB Type-A socket, this compact device is engineered to do one thing brilliantly: charge your gear. So, if you're thinking this is another data transfer hub, think again. The Nexode is laser-focused on juicing up your devices with maximum efficiency, making it an unassuming yet invaluable ally in your tech arsenal.
Now, let's break down some jargon. What's GaN, you ask? It stands for Gallium Nitride, a material that's revolutionising the way chargers are made. It's more efficient than traditional silicon, which means this little box can deliver a staggering 300W output without breaking a sweat. This isn't just your typical wall charger; it's essentially a mini power station that can simultaneously pump life into multiple devices.
In terms of design, the Nexode keeps it refreshingly simple. A single AC power cable connects at the back, while the five charging ports are neatly lined up at the front. It's small enough to slot into your camera bag or backpack but powerful enough to make you wonder how you ever lived without it.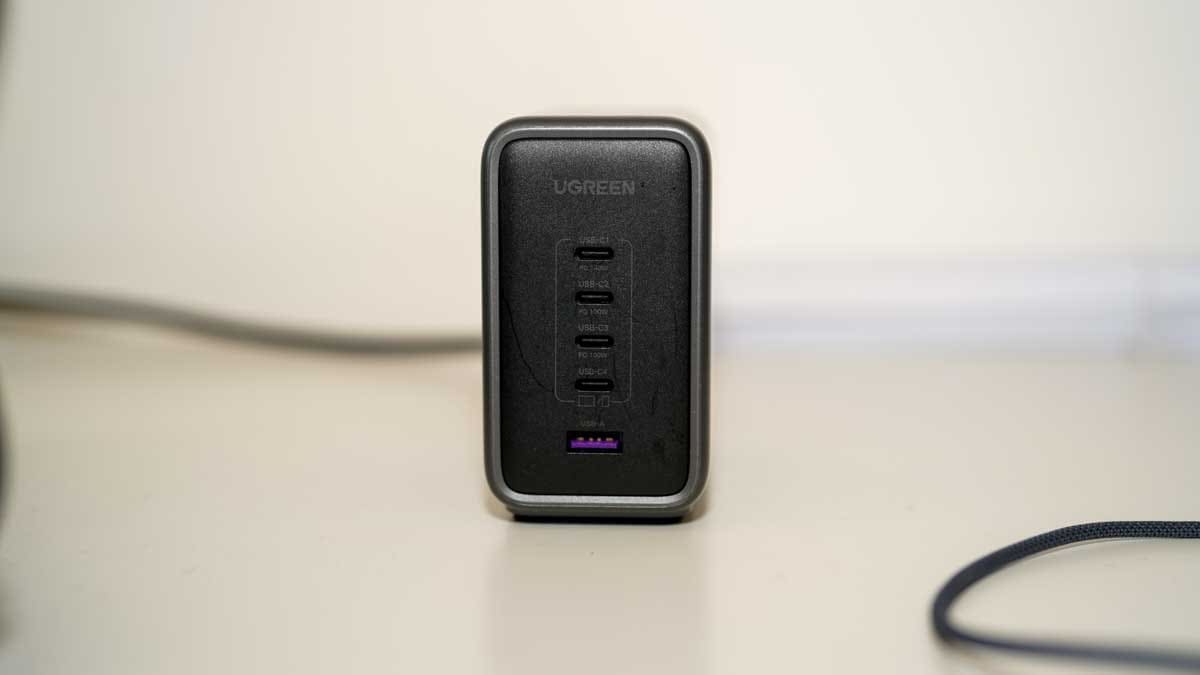 To sum it up, the Ugreen Nexode 300W GaN Wall USB Charger goes beyond the role of a simple wall plug. It's a high-performing, intelligent charger that transforms your cluttered desktop into a streamlined, efficient workspace. Whether you're a pro photographer in need of quick, reliable charging for your camera batteries, or a multi-tasking digital wizard with a myriad of devices, this could very well become your next essential purchase.
So, is it worth paying attention to this unassuming little box? Absolutely, especially if you're in the business of powering multiple devices and appreciate a decluttered workspace. Trust me, once you experience the convenience and power the Nexode brings to the table, you'll wonder how you ever managed without it.