The challenge for Sony at the moment is that nearly every manufacturer is releasing quite decent wireless mic systems. However, this is Sony we're talking about, and the company already boasts a rich history of producing professional-level wireless systems—expertise that appears to have trickled down to these compact units.
What sets these units apart from Sony's more traditional systems is the wireless data transfer, which occurs solely through Bluetooth rather than UHF or 2.4GHz. While this might deter traditional audiophiles, I found the quality to be spot-on for the intended market, provided it's used with compatible Sony equipment.
If you've recently come across these, you'll know that this set, along with three others from Sony, is currently available. This version is tailored for anyone needing to mic up two individuals and comes with two transmitters as well as a receiver. The transmitter mics can be quickly clipped onto clothing, with the receiver fitting neatly into the camera's hot shoe.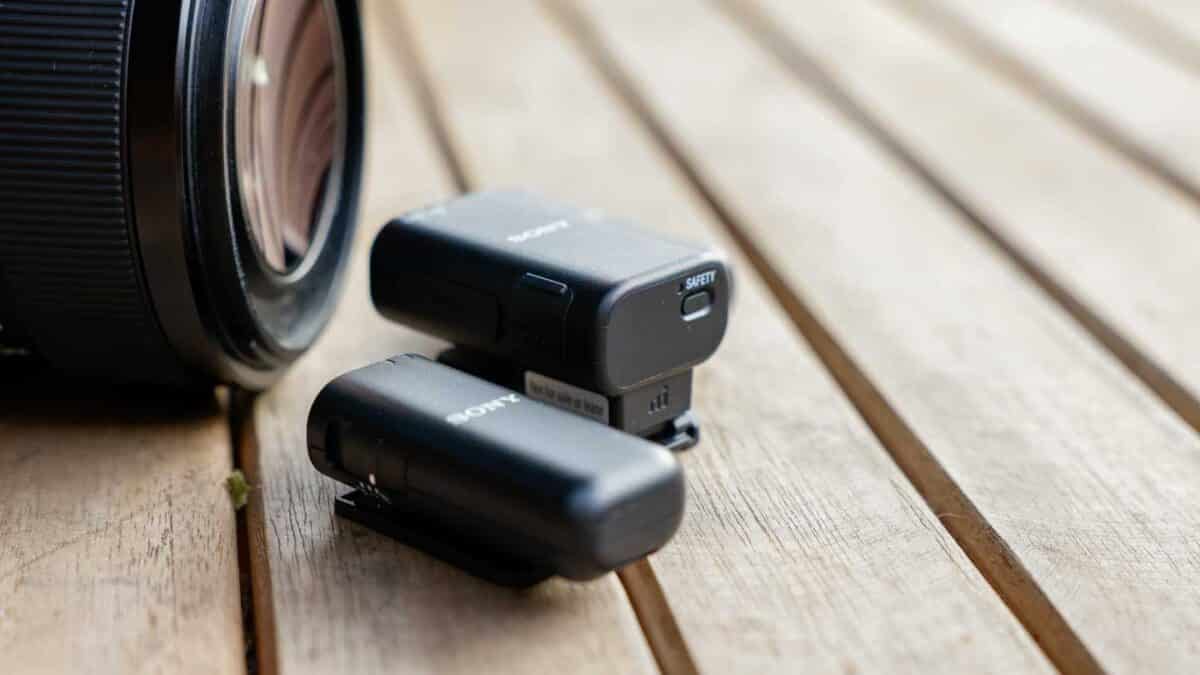 The unique selling point of this system, and Sony's broader mic range, lies in their integration with the Multi Interface Shoe. This offers full control of the mics via Sony's user interface for compatible cameras. The only caveat is that older models like the Sony A7 III are not compatible.