SmallRig is a manufacturer that has managed to strike that careful balance between quality, design and price. The new SmallRig MagicFIZ Wireless Follow Focus Handgrip Kit provides a professional focusing tool that's fast to install and offers plenty of flexibility over the way it's used. 
The kit I'm looking at in this review consists of the wireless handgrip and wireless receiver motor; however, there's also the option for expansion with the Wireless Hand Wheel Controller, which also looks very nice. 
The system is designed to be modular, so you add or take away as you need. The SmallRig MagicFIZ Wireless Follow Focus Handgrip Kit is designed to get you started and supplies all the hardware, but you will need to purchase the batteries.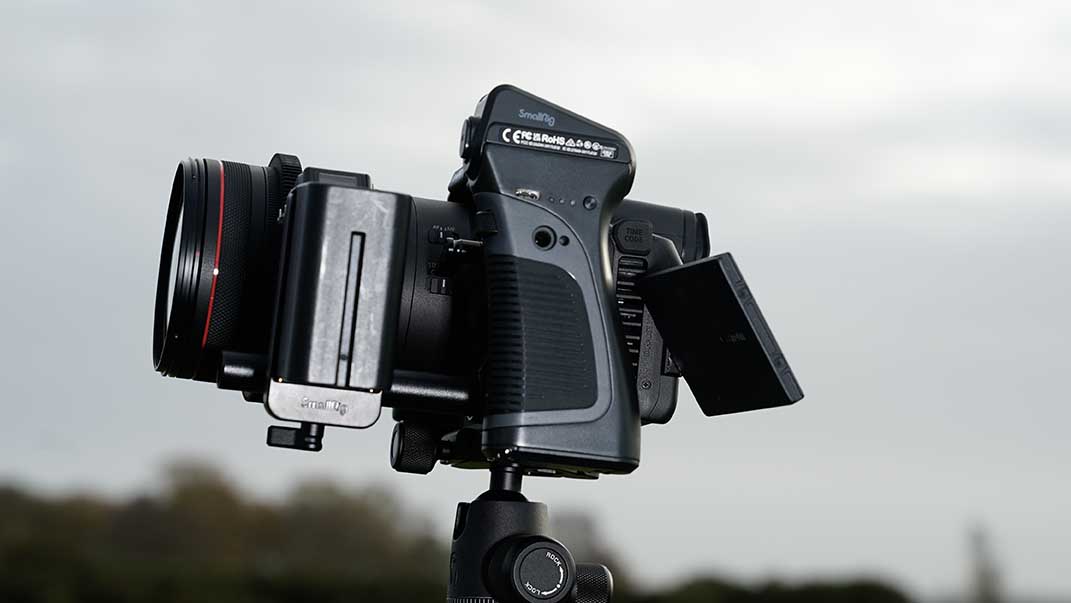 Oddly, SmallRig has opted for two different styles of battery to power the two parts of the system, with the handgrip using a Canon Style EP-L6 and the Reciever Motor requiring an NP-F. This is undoubtedly due to the smaller size of the EP-L6, which fits very neatly inside the grip, whereas the focus motor requires a battery with a little more grunt and capacity.
To use the system with your camera, you will need a cage so that the focus motor and grip can be bolted on; in this test, I use the Black Mamba surrounding the Canon EOS R5 C.