There's no getting away from the fact that if you want a solid wireless mic system you're going to have to pay a hefty sum. However, while the Saramonic Uwmic9s-kit 1 & Uwmic9s-kit2 isn't cheap, it is cheaper than most of the big brand names, and by some way.
The Uxmic9s is a UHF wireless system that uses bandwidths assigned to TV. While the UHF is short wave it does offer a far more robust signal than the Wifi equivalent such as a 2.4Ghz wireless system.
In this review I looked at two of the available kits, Uwmic9s-kit 1 & Uwmic9s-kit2, the difference between the two is that the Kit2 features two wireless transmitters compared to the one in the Kit1.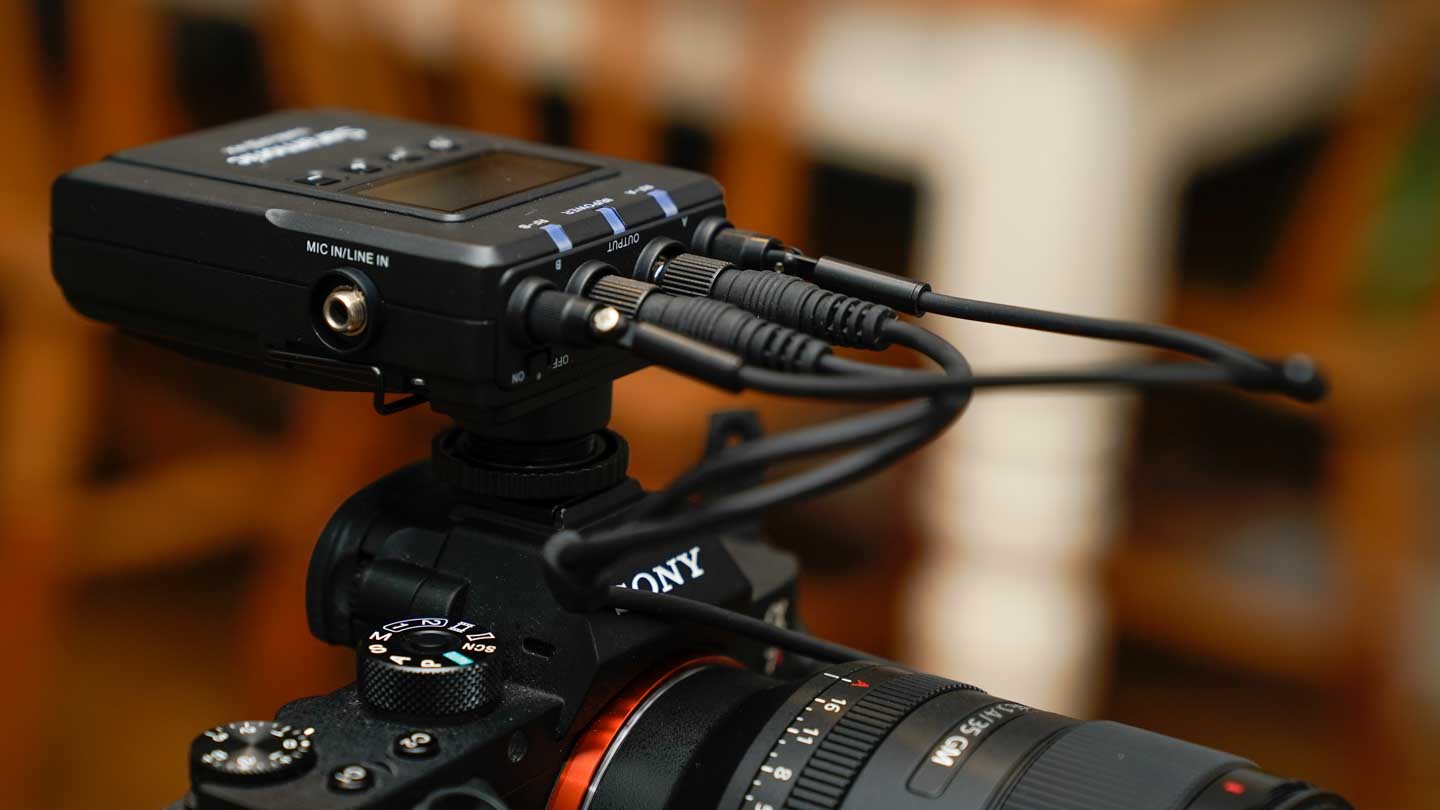 Aside from the number of transmitters, the transmitter and receiver in each kit are identical, meaning you can upgrade from Kit 1 to Kit 2 if you want.
Both kits come in a hard case and this instantly gives the sets a premium feel. In this review, I'll focus on the use of the Kit2 which features the two transmitters, as aside from the additional transmitter everything else is the same.
Opening up the case and the two transmitters are neatly laid out along with the transmitter. All wires and clips are included and it doesn't take long to assemble everything you need to get started.