The Samsung SSD T7 Shield 4TB is the largest drive in the T7 range and offers videographers a powerful storage choice when recording or editing footage. The new drive follows the same form factor as the T7 Shield I looked at last year and, for the most part, is identical in dimensions, weight and performance. The only major difference is that the new release has a 4TB capacity.
As with the other T7 Shield drives, this one features a metal case encased in a protective rubber sleeve. The design is interesting for a number of reasons. Firstly the size and form make it easy to clamp onto a video cage with a special mount, available separately, then the drive is ready to be used as an external recording device for compatible cameras, such as those from Blackmagic Designs.
The performance of the drive also means that it's an ideal solution as a working drive that can be used on location and offer transfer speeds that are more than fast enough for all HD and 4K video editing.
If you feel extravagant, you could use it as a mass storage drive, but that would be expensive.
What marks the T7 Shield 4TB out is that USB Type-C connection and BUS power still enable these fast transfer speeds that far exceed most other BUS-powered portable hard drives. The speeds quoted by Samsung are a read speed of 1,050MB/s and write speed of 1,000MB/s.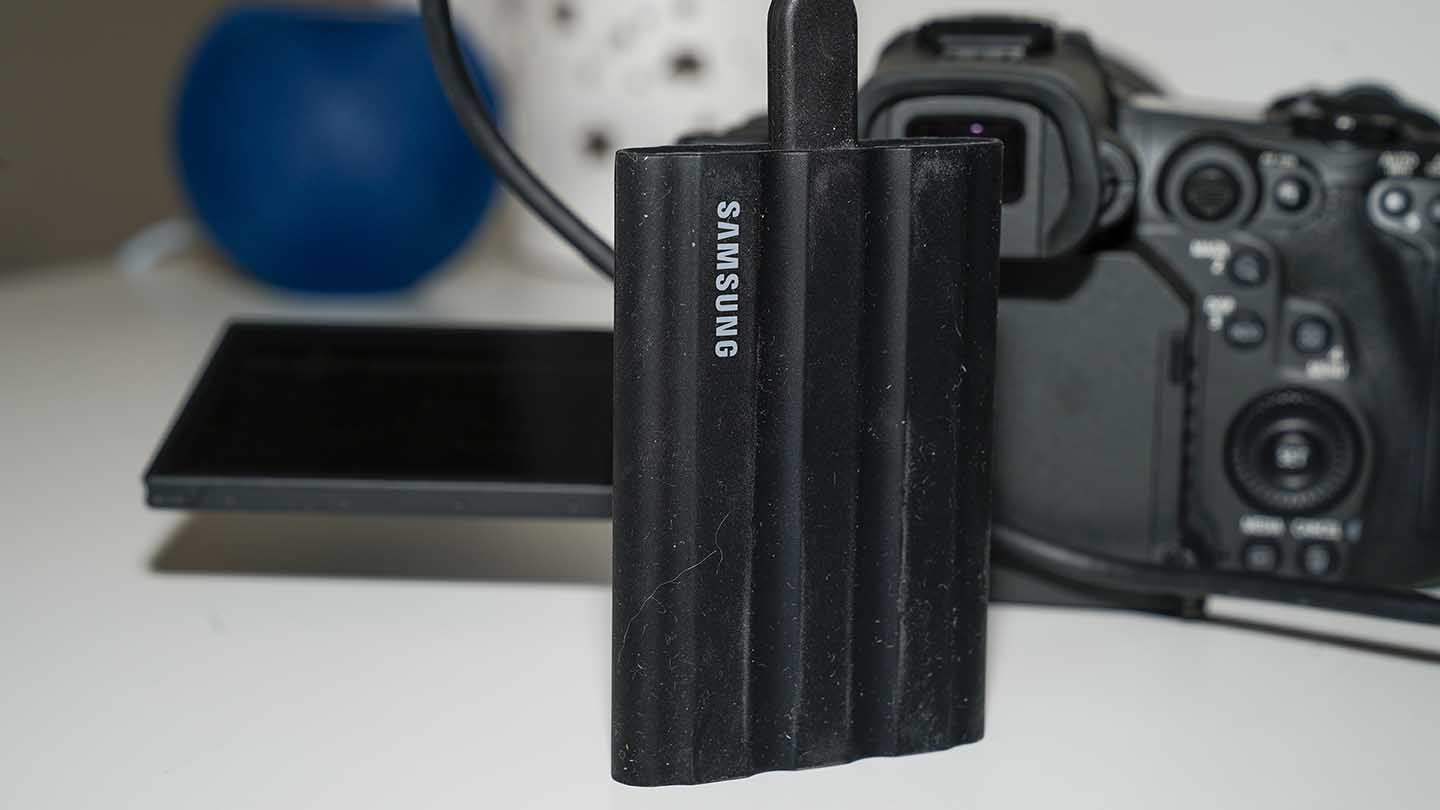 The Samsung SSD T7 Shield 4TB has been designed as a fast, large storage solution for all videographers who need a robust, compact storage solution.