V-Mount batteries were once really only used by the professional video and lighting markets, with little appeal for enthusiasts. However, with advancements in camera technology and increasing resolutions, cameras like the Canon EOS R5 C have become power-hungry, requiring additional support or a backpack full of expensive batteries.
A lightweight V-Mount battery like the Powerextra VB004 60W offers an ideal solution. It easily slots into a SmallRig V-Mount rig and provides PD power directly to the camera. This extends the recording time from about 20 minutes with the standard battery to most of the day with this 60W option.
The V-Mount and D-Tap design ensure that the battery is fully compatible with many traditional devices and cameras. For example, it can easily be mounted onto the back of a Rotolight ANOVA 2 Pro or any other lighting system with a standard mount. You can also power other lighting setups through the standard D-Tap connector.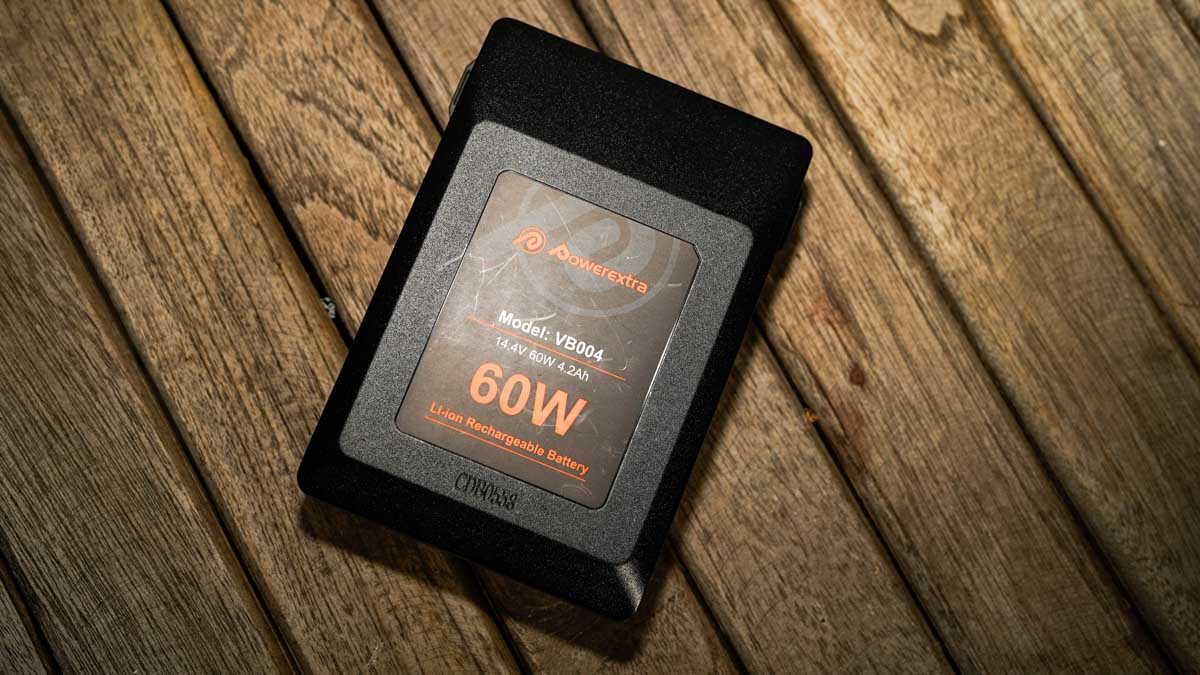 One feature that stands out is the USB connectors, which enable you to plug in and charge a multitude of other devices from this single battery. Considering the price, it makes for a great option.