The ONE RS 1-Inch 360 Edition was originally released on June 28, 2022, and is a 360-degree camera developed by Insta360 in collaboration with Leica. It is designed for enthusiast and professional photographers and videographers seeking to create immersive content.
Equipped with dual 1-inch CMOS sensors, the ONE RS 1-Inch 360 Edition can capture 6K 360-degree videos and 21MP 360-degree photos. The large sensors contribute to the camera's low-light performance, which Insta360 are keen to highlight is excellent; we'll check that out later in the test! The Insta360 ONE RS 1-Inch 360 Edition with those large sensors provides a wide dynamic range and accurate colours in various lighting conditions. This feature instantly makes the camera suitable for numerous applications, such as woodland and interior photography and virtual tours.
The partnership between Insta360 and Leica combines Leica's expertise in optics and digital imaging with Insta360's 360-degree capture technology. The dual-lens 360 design enables you to record panoramic 360 footage without worrying about camera orientation, allowing for greater flexibility in post-production.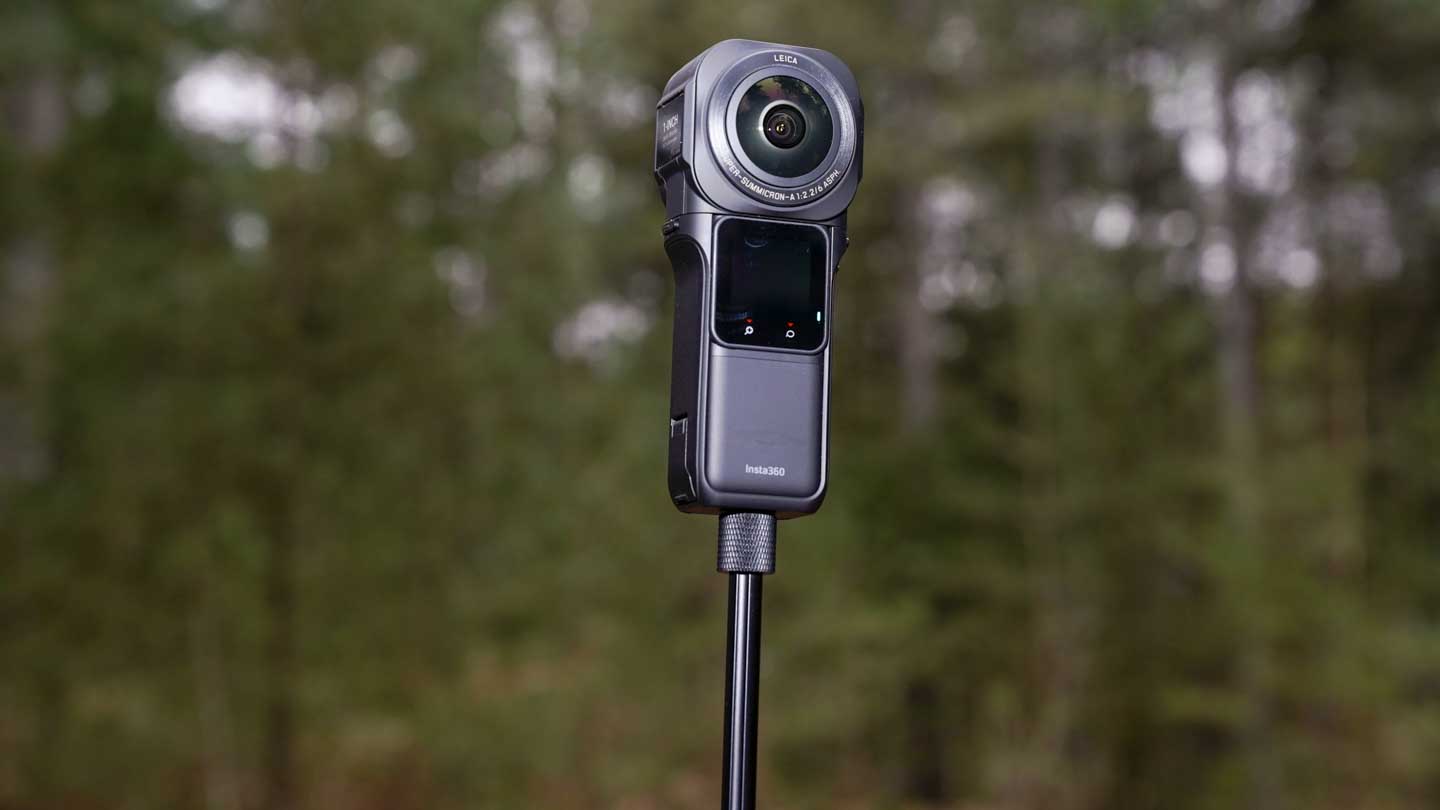 The camera includes Insta360's FlowState Stabilization and horizon levelling features, eliminating the need for additional stabilization equipment. AI-powered features like PureShot HDR photo mode and Shot Lab simplify the editing process for users.
With an IPX3 water resistance rating, the ONE RS 1-Inch 360 Edition is designed for outdoor use in various weather conditions. Its compact size and compatibility with multiple accessories make it adaptable for different applications, such as Google Street View imagery, virtual tours or anything else you can think of.
Available worldwide at US$799.99, the ONE RS 1-Inch 360 Edition offers unmatched versatility and performance in 360-degree cameras. For existing ONE R and ONE RS users, an upgrade bundle is available for £700/US$649.99, which includes the 1-Inch 360 Lens, Battery, and Mounting Bracket.