The DJI Mini 3 follows the DJI Mini 3 Pro and, like the recent release of the Mavic 3 Classic, offers a more affordable option of a flagship model.
Again, like the Mini 3 Pro, the Mini comes in at under 250g, so there's no need for the usual drone certification and licenses, although this varies depending on the country you're in. Here in the UK, you can fly in most places without the need to pass the drone test.
Many features set the DJI Mini out as interesting; tipping the scales at less than 250g is, of course, the main event, but with that comes the small size and huge flight times. It's also incredibly nippy in the air, and even for experienced drone pilots, the Mini takes you back to having fun with these aerial-based machines.
The most obvious advantage of a small and lightweight drone is that it neatly fits into a backpack side pocket without adding too much weight. Even with the Fly More Combo, I have for the review, the DJI Smart Controller and two spare batteries, the entire ensemble is still relatively compact once removed from the dedicated carry case it all arrives in.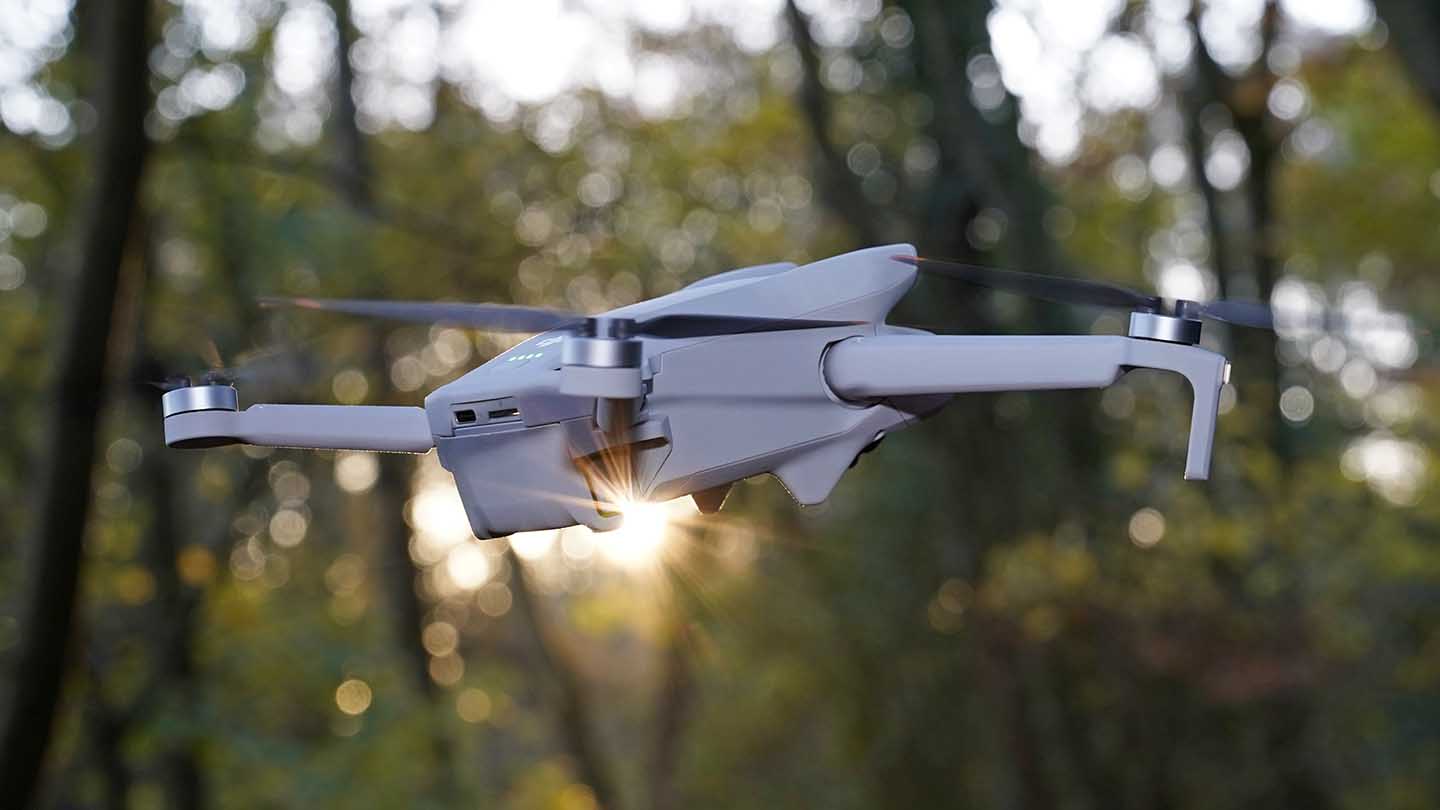 Ultimately this means that you can take the drone with you anywhere, which is very handy.