The DJI Mavic 3 Pro is a new addition to DJI's Mavic lineup of drones, and it's the most advanced model to date. Although not announced as a direct replacement for the Mavic 3, which has been on the market for almost two years, it does seem to be that way as the price difference between the two doesn't leave much room for the now ageing Mavic 3. The Mavic 3 Pro is positioned as the more professional version of the Mavic 3 Classic, offering improved capabilities and features that make it more suitable for professional filmmakers and photographers.
The Mavic 3 Pro, essentially bridges the gap between compact drones and larger professional drone systems like the DJI Inspire 3.
The standout feature of the Mavic 3 Pro is its camera system. It features three cameras: a 24mm wide-angle camera, this is the Hasselblad Camera, a 70mm Medium Telephoto Camera, and a 166mm Telephoto Camera camera. The big news here is that the 24mm has been co-designed with Hasselblad and features a 20 mp 4/3 CMOS sensor. That's essentially the same size of sensor that you find in many Olympus and Panasonic cameras so that image capture quality potential here is massive. The other two cameras are slotted in around the large 24mm and can be activated through the DJI Fly app with a quick tap on the screen.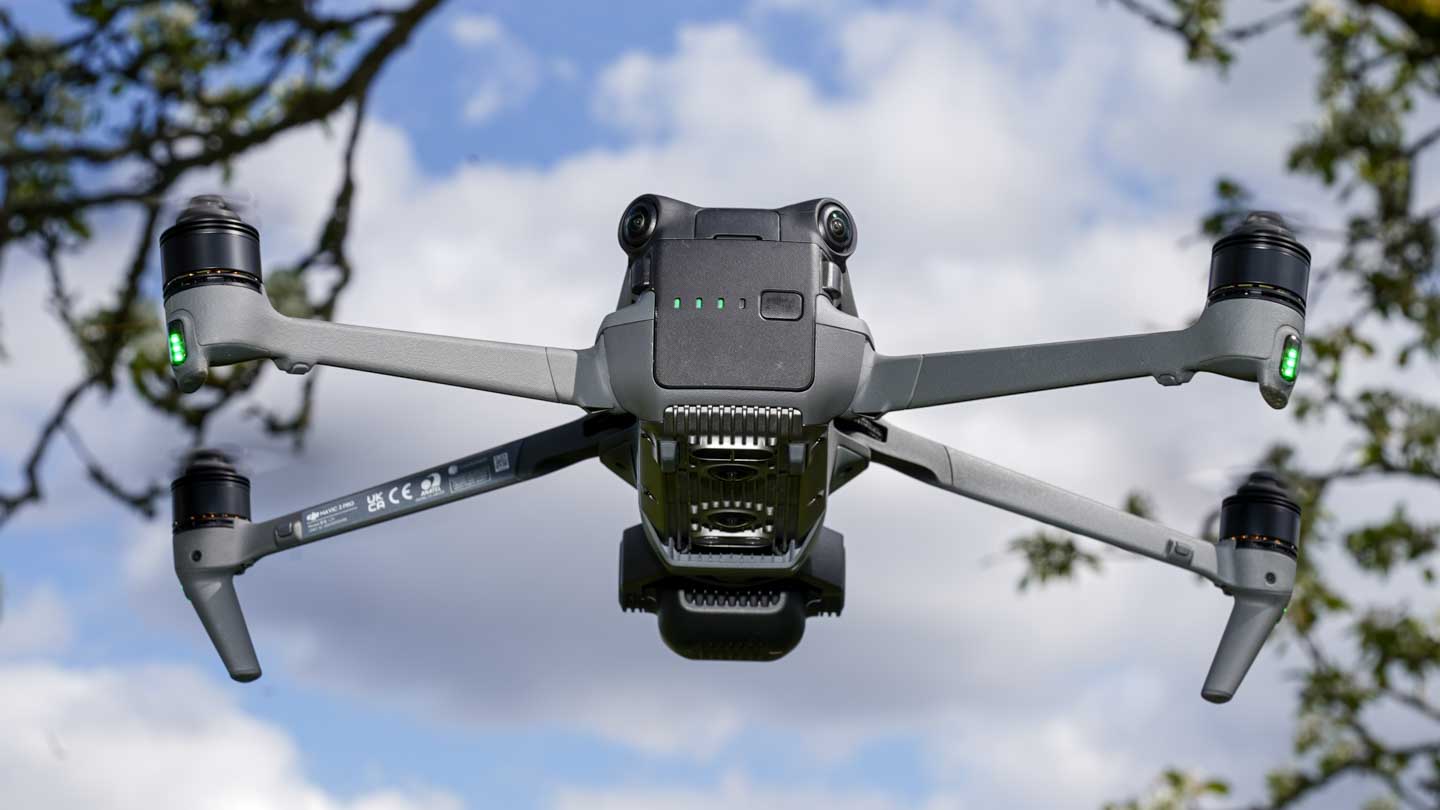 The camera system is also capable of capturing 4K video at up to 60 frames per second, making it perfect for professional filmmakers who need high-quality footage.
Overall, the DJI Mavic 3 Pro looks to be an impressive drone that offers professional-grade features and capabilities. Its camera system is the best on the market at this price. However, it doesn't really have any competitors, and it's capable of capturing stunning images and videos in almost any situation. While it's a bit pricier than the DJI Mavic 3, it's well worth the investment for professional photographers and filmmakers who want the best.