DJI's new drone has arrived early and we've been putting it through its paces for our DJI FPV review. The DJI FPV might look like a new direction for the company, but in reality its technology has been used in FPV drones for many years. So this drone's release should be no surprise.
The DJI FPV is a completely new drone featuring an aggressive design, sci-fi styled goggles and a streamlined remote. There's also an optional game-style controller which uses hand movements and position rather than sticks.
The DJI FPV drone's idea is that you pop on the goggles and get an FPV (First Person View) from the drone's perspective.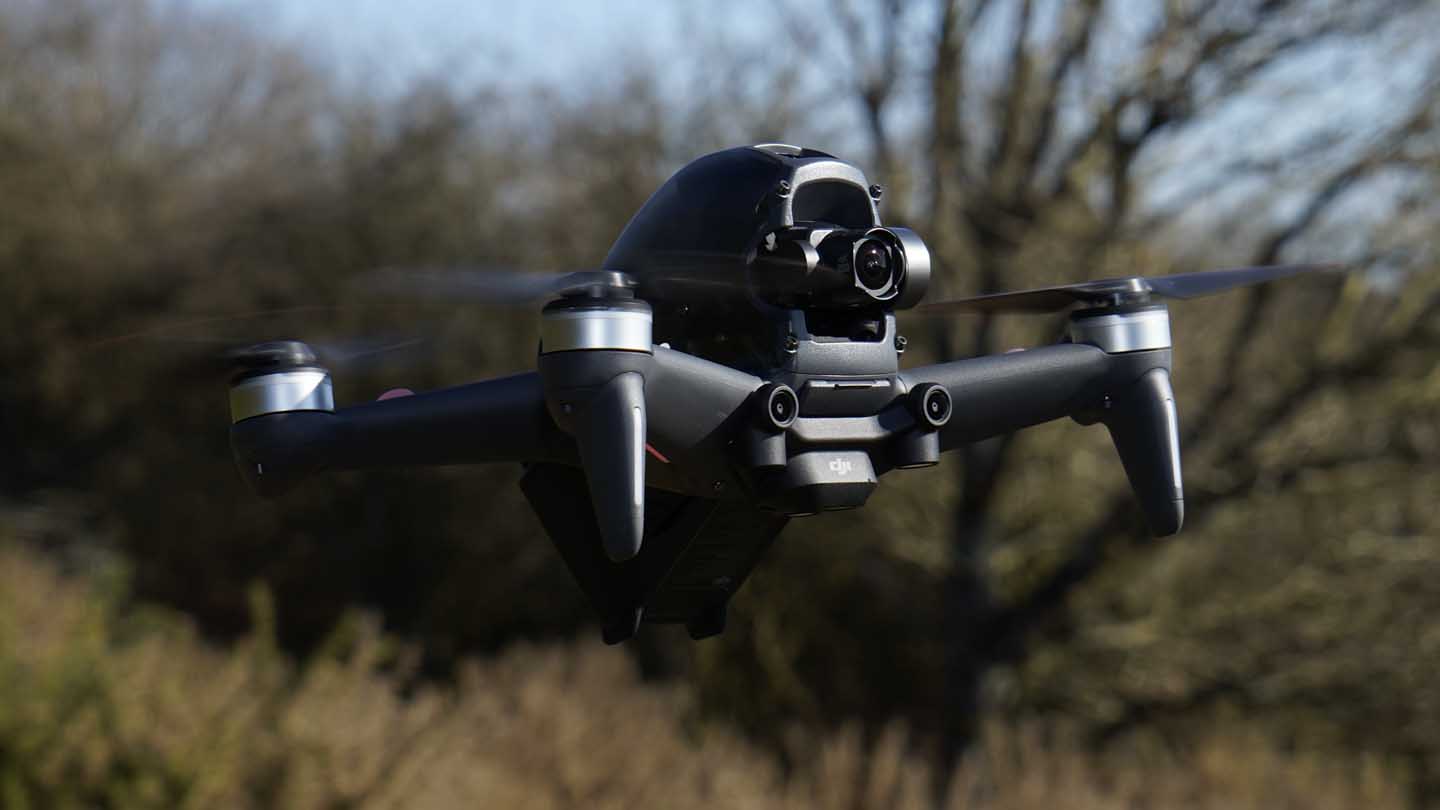 However, UK drone safety laws say that you should always have an unobstructed view of the drone in flight at all times. Obviously, this isn't possible with the glasses on, so DJI suggests you should also have a spotter in the UK.
Essentially, a spotter is someone who stands by your side looking out for obstacles, danger and, well, this time of year, most likely complaining about the cold and wishing the drone's battery would hurry up and die.
Taking a look at the drone, it's obvious that this is a break from the imaging drones that the company has launched in the past. The aggressive FPV design, three-blade props and goggles are all testament to this.
This departure from imaging is re-enforced as soon as you take off. The DJI FPV's true colours are instantly on display. It's fast, agile and sticks to the path you give it like no other drone I've used.
However, as soon as you realise that this is one of the most controllable drones you've ever flown, you also realise that it is not really designed for imaging. The visuals may be spectacular, but as with all FPV's, there's the issue of the blades creeping into the frame.