Welcome to our coverage of Amazon Prime Day, the highly anticipated annual shopping event that brings a myriad of fantastic deals on cameras, lenses, and photography accessories. This year, Prime Day falls on the 11th and 12th of July, providing a perfect opportunity for photographers and videographers to upgrade their kit, pick up that dream lens, or invest in essential accessories.
Whether you're a seasoned professional looking for high-end gear or a budding enthusiast eager to explore new facets of photography, there's something for everyone. From cutting-edge mirrorless cameras and razor-sharp lenses to versatile tripods and durable camera bags, expect substantial discounts on top brands and best sellers.
Remember, these deals are exclusively available to Amazon Prime members, so if you haven't joined yet, now is the perfect time. Stay tuned as we scour the best deals and offer you insights to help you make the most of this shopping extravaganza. Get ready to capture the world in a new light with fantastic gear at incredible prices. Happy Prime Day shopping!


Save 11.5% Lexar Professional 1667x SDXC™ UHS-II SILVER series 128GB
As well as sun cream this summer, don't forget to make space in your suitcase for holiday memories. The Lexar® Professional 1667x SDXC™ UHS-II SILVER Series card will be your perfect travel mate. With read transfer speeds of up to 250MB/s, it quickly captures and transfers high-quality photos, including 1080p Full-HD, 3D and 4K video.
Take advantage of the 11,5% discount on the 128GB version to go on holiday equipped.
Save up to 30% with the SmallRig Prime Day deals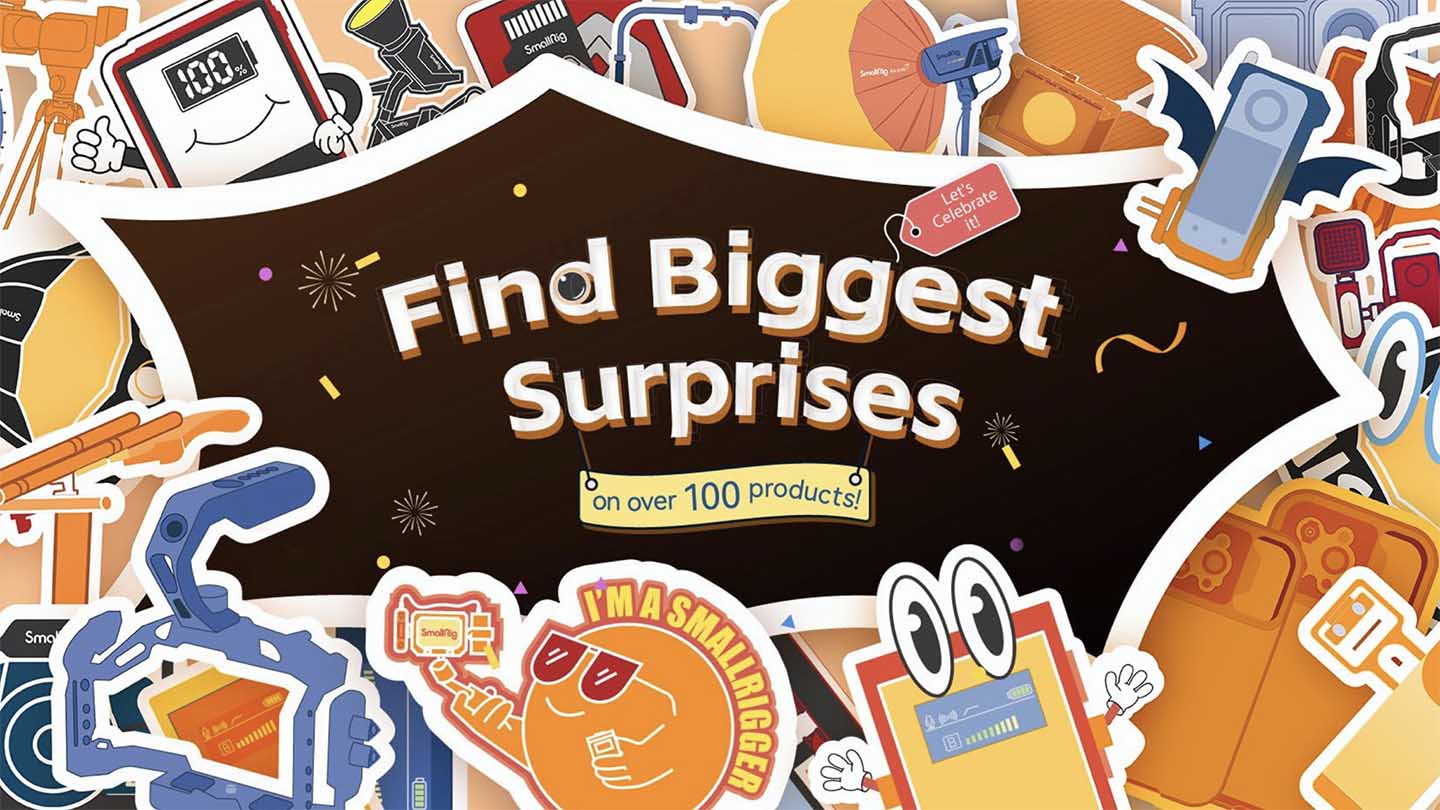 Don't miss the chance to upgrade your gear on Prime Day! Get up to 30% off SmallRig products! Enhance your video creation with the VB99 and VB50 mini V Mount Batteries or the All-In-One Video Kit for Smartphone Creators. Perfect your focus with the mini Follow Focus or stabilize your shots with the Heavy-Duty Carbon Fiber Tripod Kits. Get the perfect grip for your DJI stabilizer with the Sling Handgrip. Lastly, light up your scenes with the RC 120B Bi-color Point-Source Video Lights or get smooth panning shots with the Heavy-Duty Fluid Head Tripod. Hurry, before the deals end!
Up to 30% off Bluetti Power Stations
Power up your off-grid shoots with Bluetti's range of Power Stations, now at an unbeatable discount of up to 30% off on Prime Day! Renowned for their high-capacity batteries and robust design, Bluetti Power Stations are the ultimate power solution for photographers and videographers working away from mains power. Whether you're capturing the golden hour in a remote landscape or filming an all-day event, these power stations will keep your cameras, lights, and other devices running smoothly. Choose from a range of models to suit your power needs. Don't miss out on this chance to make your field work more efficient and hassle-free with Bluetti. These deals won't last, so act fast!
One of the biggest power station savings with up to 40% off
On this Prime Day, energize your outdoor shoots with Growatt's acclaimed Power Stations, now available at an astonishing discount of up to 40%! Trusted by professionals worldwide, Growatt Power Stations provide dependable and convenient power solutions for photographers and videographers working on location. The Vita 550, a standout model with its compact design and advanced features, is dropping to an unbeatable price of just $399. Ideal for powering cameras, lights, and other essential gear, these power stations can significantly streamline your workflow in the field. With Growatt, you get reliable power, exceptional build quality, and the freedom to create without boundaries. Don't miss this opportunity to upgrade your gear with Growatt at fantastic prices. Hurry, these amazing deals are for a limited time only!
UGREEN Offer power solutions savings this Prime Day
Upgrade your workspace efficiency with UGREEN's high-quality computer docks and adapters, now available with significant Prime Day discounts! UGREEN is renowned for creating reliable and highly compatible accessories that seamlessly connect your devices and streamline your digital life. From transforming your laptop into a powerful workstation with a versatile dock to ensuring your devices always stay connected with the most durable adapters, UGREEN's range of products is designed to meet every tech need. These great deals offer a fantastic opportunity to enhance your productivity setup without breaking the bank. With UGREEN, you're not just buying an accessory, you're investing in a solution that optimizes your technology usage. Make sure to grab these incredible deals while they last, and redefine your computing experience with UGREEN. Prime Day is the perfect time to upgrade your tech, so don't miss out!