The wait is finally over. The DJI Ronin-S price, specs and release date have been officially announced.
If you've yet to come across DJI's new three-axis gimbal, then it looks set to be one of the must have camera accessories for 2018. It's arrival could herald a new direction for today's filmmakers.
The Ronin-S is DJI's first single-handed stabiliser designed for DSLR and Mirrorless cameras, and it's aimed at the ever-growing DSLR and Mirrorless filmmaker market. It is, in essence, a large scale OSMO for your camera.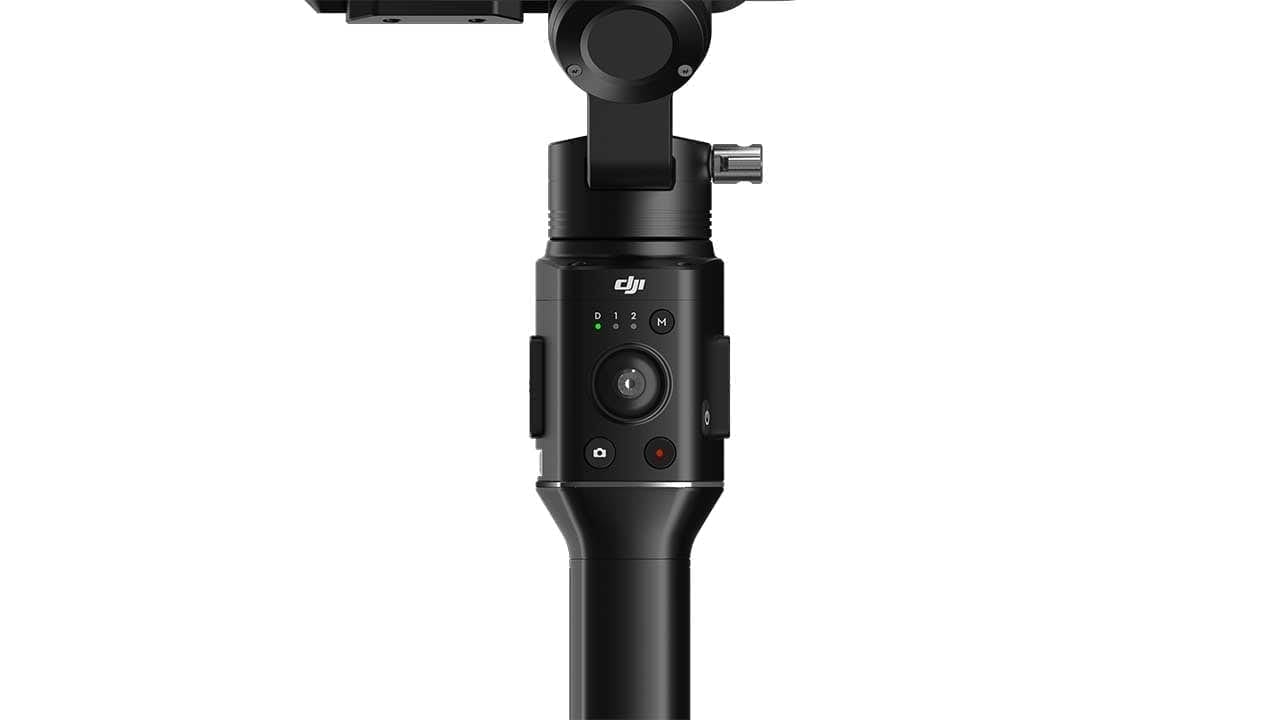 The new model pulls on the development and expertise gained from their existing products; Ronin's, OSMO's and of course the Inspire and Phanthom drones which have become Industry standards for aerial photography.
This new stabaliser will join DJI's Ronin range that has been making an impact on videographers since 2014. The original Ronin was a revelation and has since been joined by the Ronin 2, Ronin M and Ronin MX.
The Ronin-S is smaller, lighter and more portable than the previous Ronin's enabling you to film with Pro level equipment in a way that hasn't been possible before.
I was lucky enough to try out an early sample of the Ronin-S on the LCE stand at the 2018 Photography Show. The sample was equipped with a Sony Alpha 7 model, and I have to say I was impressed by the weight and ease of use.
Motion and control even with the early production sample was smooth and fluid, and a quick chat with Pete at the LCE stand highlighted a few features that made me feel that this was going to be a must-have piece of kit.
At the show, the public interest in the DJI Ronin-S was easily apparent, and the two questions that bombarded those on the stand was how much and when?
DJI Ronin-S Price & Release Date
Pre-orders for the Ronin-S are open as of today, the 29th of May and can be made at www.dji.com or flagship dealers globally.
The official DJI Ronin-S price tag for Europe, the UK and US is €749, £669 and $699, respectively.
Ronin-S features
The Ronin-S uses powerful three-axis gimbal technology to enable fluid video capture that will elevate the professional look and style of your filming.
The new gimbal is designed to be used with the most popular camera systems including the Canon 1D and 5D, Panasonic GH5 and Sony Alpha series.
It utilises high-torque motors that enable the gimbal to work with a payload of up to 3.6kg. This payload should be more than enough for most DSLR / Mirrorless and lens combo's.
With other single-handed gimbal systems already out there DJI needed a product that didn't just look the business but pushed the boundaries. A look through the feature set, albeit not yet fleshed out, and it seems that DJI has indeed raised the bar when it comes to features.
They have yet to release the list of compatible cameras, but for those that are you'll be able to use the Ronin-S to take control over certain camera parameters. This is something I'm pretty sure you can't do with any other gimbal of this size to date.
It also states that this new gimbal has advanced systems that enable it to compensate automatically for zoom lenses with external zooming barrels and higher magnification ratios.
The information we've been given states that the Ronin-S will work alongside the cameras or lenses own stabilisation systems, how? I don't know but I'll find out soon.
In results released by DJI, they state that under test operation a maximum speed of 75kph was achieved using the Panasonic GH5 with 50mm (35mm format equivalent) with the top optional hot-shoe bracket connected.
Fast gimbal set-up
Gimbal set-up can be time-consuming, and DJI knows that saving time is essential when it comes to filming.
Features such as the new Push Mode lets you adjust the pan, tilt and roll axis by hand. There's also an Auto-Tune function that monitors the motors changing the strength and speed as needed, all helping to speed up set-up.
I've already seen the ergonomic design and have to say it's a comfortable to handhold in a variety of positions. Whatever the position; Flashlight mode, underslung  the structures designed means the cameras screen is always visible.
A day on set can be exhausting and infuriating when batteries fade. DJI are using the latest battery technology. Built into the handle is Ronin's intelligent battery system, this enables a staggering 12 hours of operating time. Far more than my arm will allow carrying around almost 4kg.
DJI adds new flight features with Mavic Air, Phantom 4 Pro/Pro+ firmware update
Smooth fluid footage is just part of the story. A joystick on the handle enables you to change the camera position to help frame your shot. Dedicated buttons enable you to toggle between SmoothTrack profiles or to begin and stop recording
Focus Wheel included
At the moment it looks like in the box with the Ronin-S will be the Focus Wheel. The Focus Wheel is mountable on either side of the handle via the 8-pin ports. As well as standard gimbal reaction there's a Sports mode that enables seamless transitions to fast movements.
The Ronin-S will support a mobile app which will further enhance the gimbals features. These features will include advanced camera moves such as Panorama, Motion lapsed, Timelapse and Track.
The app enables the adjust of options including the SmoothTrack speed, acceleration and deadband for each axis.
Values for different shooting scenarios are be applied in app and saved as three separate profiles. These profiles are selectable using the dedicated M button on the grip.
For ease of use, the Ronin-S has opted to use the standard Manfrotto quick release system.
There are already a host of DJI accessories that are fully compatible with the Ronin-S. These include; Focus Command Center consisting of a menu screen allowing for advanced gimbal, camera, and focus control without a mobile device; DJI Force Pro; DJI Master Wheels; the Ronin 2 remote controller; and an external focus motor for manual lenses that pairs with the included Focus Wheel.
The DJI vehicle mount, jib mount and the dual-handle system are all compatible.
The Ronin-S firmware that supports camera parameter control will become available in early July.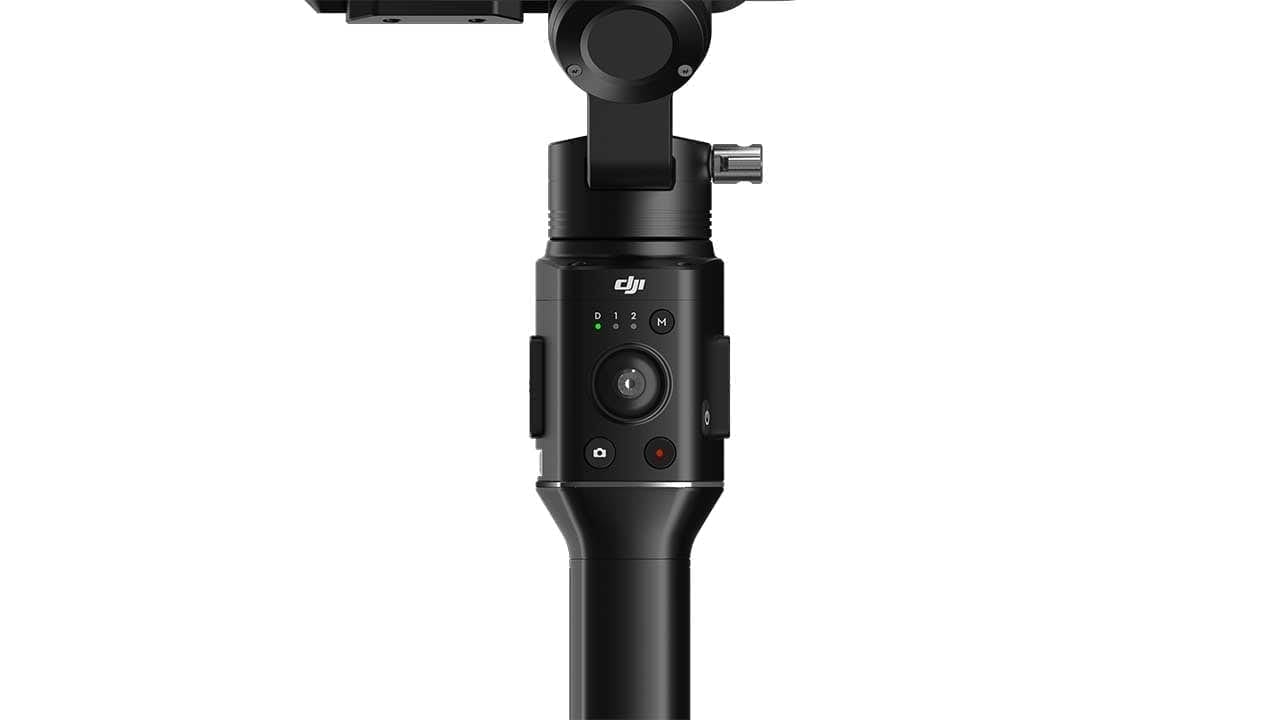 Article Name
DJI Ronin-S specs, price and release date officially announced
Description
The DJI Ronin-S is the companies first single-handed stabiliser designed to work alongside DSLR's and Mirrorless camera systems. As you'd expect from the global leader of camera gimbal systems it promises pack in more features that any other existing gimbal of this size.
Author
Publisher Name
Publisher Logo