The theme for the fifth round of the 2023/24 Camera Jabber Photographer of the Year (CJPOTY) competition is 'Water'. Water is essential to life and we are naturally drawn to it, building towns and cities along rivers and lakes, and flocking to water bodies for walks and recreation. It's also fascinating for photographers who have the choice of whether to freeze or blur its movement through their shutter speed selection.
For this round of CJPOTY, we want to see your best images of water whether it's in the natural or urban environment; an ebbing tide, a mirror-smooth lake, a meandering river, flowing from a tap, spraying from a hose or trickling down an ornamental fountain.
This round of our monthly competition is open for submissions until 23:59 BST (00:59 CET and 15:59 PST) on 31st May 2023.
To submit your entry follow the link to cjpoty or click on the CJPOTY button at the top of any of our website pages. You can submit up to three entries for £2.00 plus payment processing costs (£0.26). Images should be Jpegs at least 1920 pixels along their longest side but no larger than 2MB.
Camera Jabber Photographer of the Year prizes
At the end of the month, the Camera Jabber team will pick one winning image and nine runners-up from the May entries. The photographer of the winning image will receive a voucher from MPB.com to the value of £500 which can be spent on anything from a huge range of kit from the World's biggest platform for used photographic gear.
All 10 of the selected images will go into our shortlist for the year.
We'll do this each month in 2023 so that by the end of the year, there will be 120 shortlisted images. These will then go before our fantastic panel of judges who will decide the 1st, 2nd and 3rd-placed images.
The photographer of the first-placed image overall, as decided by the panel of judges, will receive a voucher to the value of £1000 from MPB.com as well as a trophy and the title 'Camera Jabber Photographer of the Year 2024'. The photographers who come second and third will receive vouchers worth £500 and £250 respectively.
You don't have to enter the competition every month, but you are welcome to do so and the more shortlisted images you have at the end of the year, the greater the chance of winning the top prize.
CJPOTY VIP Judges
At the end of the year, our illustrious panel of judges has the onerous task of selecting the first, second and third-placed images overall from the shortlist of 120. Our judges are:
Benedict Brain – Photographer, journalist & Sigma ambassador
Sophie Collins – Chief Marketing Office at MPB, Trustee of Royal Photographic Society
Donna Crous – Food photographer, author, Nikon Europe ambassador and Rotolight Master of Light
Ross Hoddinott – Landscape photographer, wildlife photographer, author, tutor, conservationist
Tracy Marshall-Grant – Arts Director, curator and producer
Denise Maxwell – Multi-genre photographer and lecturer
Carolyn Mendelsohn – Artist and portrait photographer
Paul Sanders – fine art photographer
Jemella Ukaegbu – Photographer & founder of UK Black Female Photographers (UKBFTOG)
Christina Vaughan – Founder of Cultura Creative, the home of inclusive stock photography
Follow the link to find out more about the CJPOTY judges.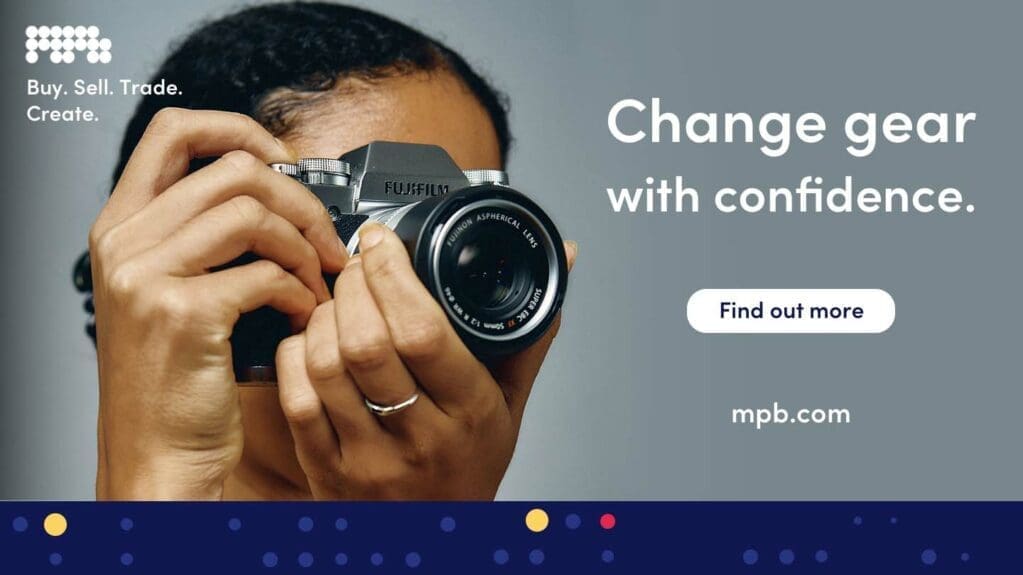 About MPB
Founded by Matt Barker in 2011, MPB is the world's largest platform for used photography and videography kit. MPB has transformed the way people buy, sell and trade equipment, making photography more accessible, affordable and sustainable.
Headquartered in the creative communities of Brighton, Brooklyn and Berlin, the MPB team includes trained camera experts and seasoned photographers and videographers who bring their passion to work every day to deliver outstanding service. Every piece of kit is inspected carefully by product specialists and comes with a six-month warranty to give customers peace of mind that buying used doesn't mean sacrificing reliability.