There are lots of ways to learn photography. A tutorial on a specific subject like shooting waterfalls works best for some. Other learn best through trial and error. However there really is no substitute for a structured, organised course that takes you systematically through a broad range of techniques and skills in its entirety.
And online photography courses offer some of the best value for growing your skills as a photographer without breaking the bank.
In this buyer's guide we had a look through the online photography courses at Udemy, the popular e-learning site where experts across a wide range of subjects market their courses.
Specifically, we were looking for the online photography courses that received the best ratings and cost less than £20.
Below were some of the best Udemy photography courses we found, but by no means is this all there is. Depending how specific you want to get, you can find courses on Lightroom retouching techniques to how to photograph watches!
We'll update this list over time as we find more photography courses rated highly by Udemy users. But in the meantime, here are our top online photography courses that cost less than a round of drinks at the pub.
14.5 hours
244 lectures
Lifetime access
All levels
Cost: £19
What you'll learn:
Understand How Cameras Work and What Gear You Need
Master Shooting in Manual Mode and Editing Photos
Follow Our Photo Adventures and See How We Shoot Photos Ourselves
Use Stabilization, Composition, and Lighting
Learn How to Sell Photos or Start a Photography Business
3.5 hours
36 lectures
Lifetime access
All levels
Cost: £19
What you'll learn:
Finding and using the right cameras, lenses, tripods and filters for long exposure photography
Master exposure and depth of field through the three pillars of light and the exposure triangle
Learn the principles of art and design, so that you can use them effectively to create stunning photographic composition
Understand the elements of art and employ them as powerful allies in the image-making process
Begin the photographic journey out in the field and then go into the studio to learn first-hand the magic of post-production techniques using industry standard software such as Photoshop and Lightroom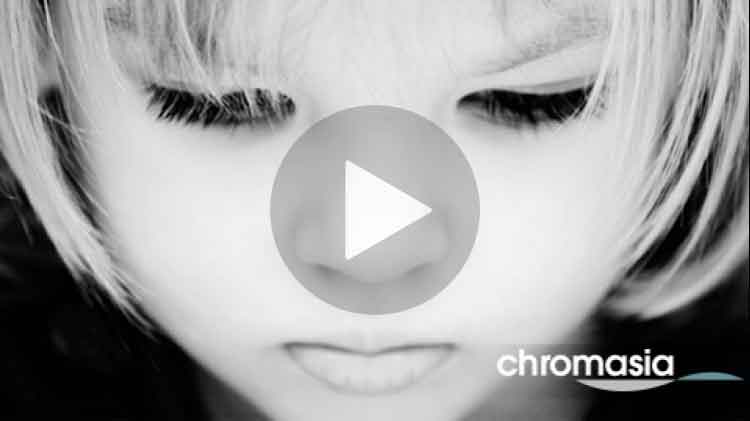 6.5 hours
20 lectures
Lifetime access
All levels
Cost: £19
What you'll learn:
How to use a range of flexible and non-destructive black and white conversion techniques. You will learn which are the most useful and powerful, e.g. the Channel Mixer and Black and White tool, and when to use one technique rather than another, as well as which techniques to avoid (and why).
How to evaluate the tonal range and tonal balance of an image and then how to make global and selective changes using adjustment layers selections masks, and the Curves tool.
How to use these tools and techniques to overcome some of the unique problems you'll face when converting your portraits to black and white including how to delineate your subject from the background how to work with skin tones to maximise detail or smooth your subject's skin and how to enhance your subject's eyes.
How to add unique and complex tones that will bring your black and white images to life.
How to embed all of these tools and techniques into a flexible powerful and repeatable workflow.
Develop the skills and give you black and white photography tips you need to create not only technically optimal black and white photographs but ones that are aesthetically striking too.
Downloads are enabled for this course.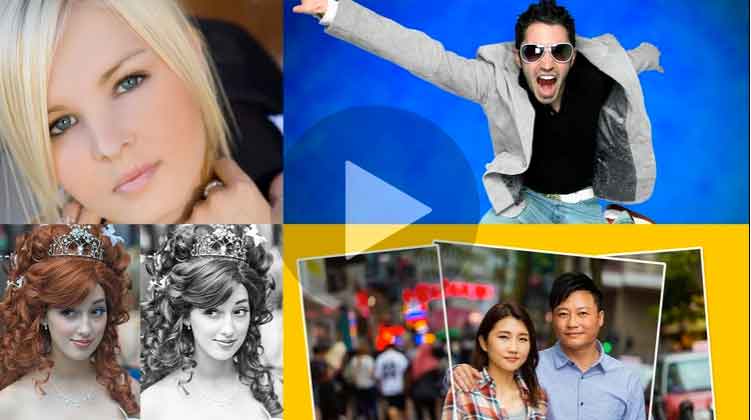 5.5 hours
76 lectures
Lifetime acces
All levels
Cost: £19
What you'll learn:
This course promises to teach you everything you need to know to about fine-tuning your portrait photography in Photoshop, whether you're a professional photographer looking to offer more services to clients and increase income, or a hobbyist looking to improve personal photos.
Techniques include:
Relevant color, lighting, and composition corrections
Effective retouching techniques
Stylistic adjustment techniques
Improved black-and-white conversions
Special effects and edits to offer as a bonus to your clients
1.5 hours
9 lectures
Lifetime access
Beginner
Cost: £19
What you'll learn:
Bring your photography business and skills to the next level
Mix ambient and flash to create amazing photographs
Put together a gear kit with everything needed for flash photography
Understand how to operate off camera flash
Learn how to spend your hard earned dollars wisely to achieve the best results and spend the least amount
Impress prospective clients with a portfolio of well executed off camera flash photographs
Nail that sunset photo for your clients… every time
1 hour
9 lectures
Lifetime access
Beginner
Cost: £19
What you'll learn:
How to focus correctly like the Pros
Take great photos you will be proud to share
Understand the focusing options and settings on your camera
Save
Save
Save